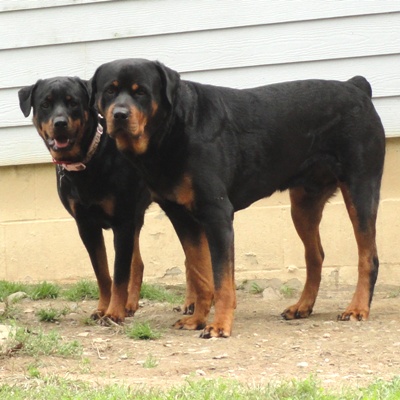 Bella and her Stud ( Moose ) they are in love They will be having puppies in Nov. 2011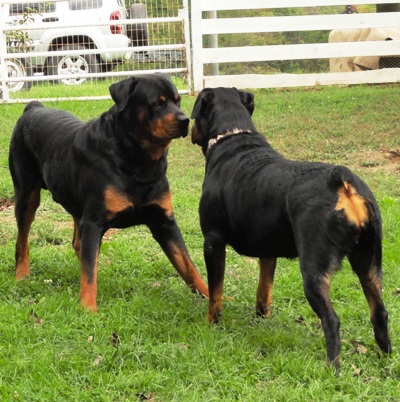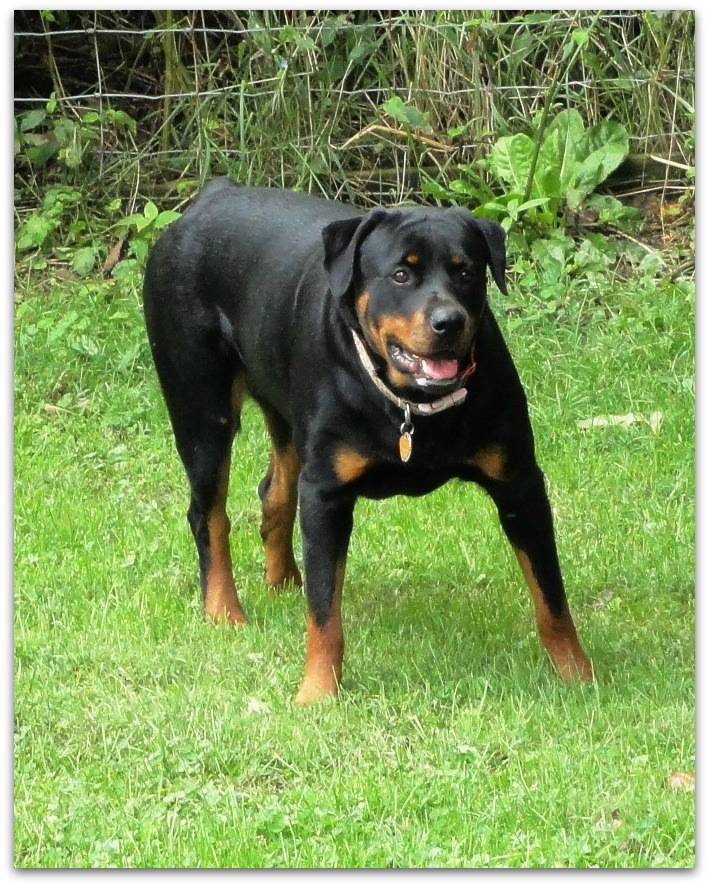 She is the sister of Nikki whos lives with Moose.
Bells says to Moose come on now lets make some puppies.....
Bella is second generation to Teehsha & Tondrin. She is 2 years old and she is ready for her first litter. We have a great stud for her from southern Ohio his name is Moose. 2013 Bella having another litter
March 1st 2013 call to get on the list ​
Call to get on the list the puppies go fast.......
Puppies were born on Nov. 20th 2011. Bella had a complicated delivery she started her birthing at 7:05. she had 6 puppies 4 boys and 2 females. The delivery was taking longer than usual we rushed her into the emergency clinic. Xrays showed she had a puppy obstructing the birth canal by being upside down and twisted allowing the others to become stillborn along with her. It has taken me untill now to even anounce the birth as it was such a trama to us all as Bella had to have an emergency C section to remove the puppies. This was her first litter and what a trama for her. She is doing great a week later and all 6 puppies are doing wonderful and growing like weeds. They are getting wonderful love and attention as they are all special to us and we are going to find the best homes for them....
Just noticed the box... that was done by not even realizing it... Bella is resting with her puppies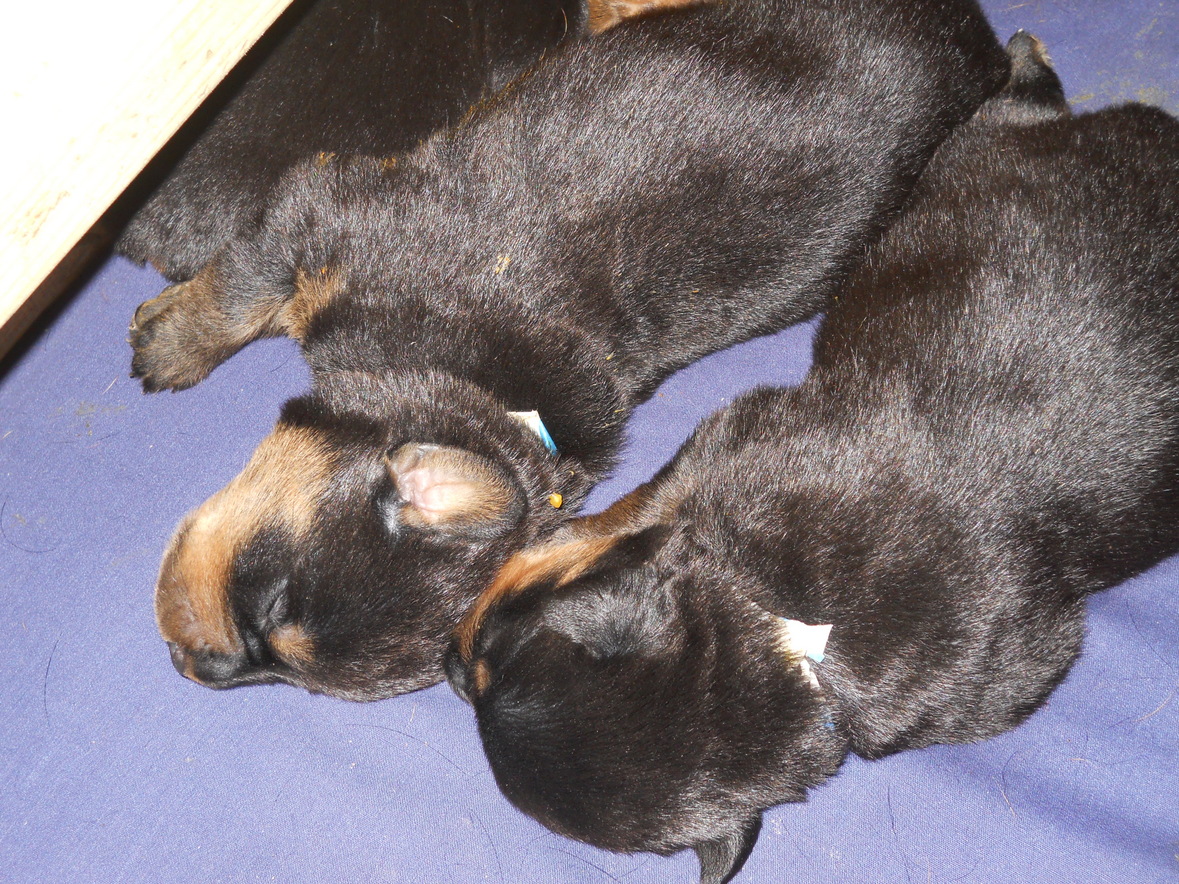 Puppies are growing 1 week old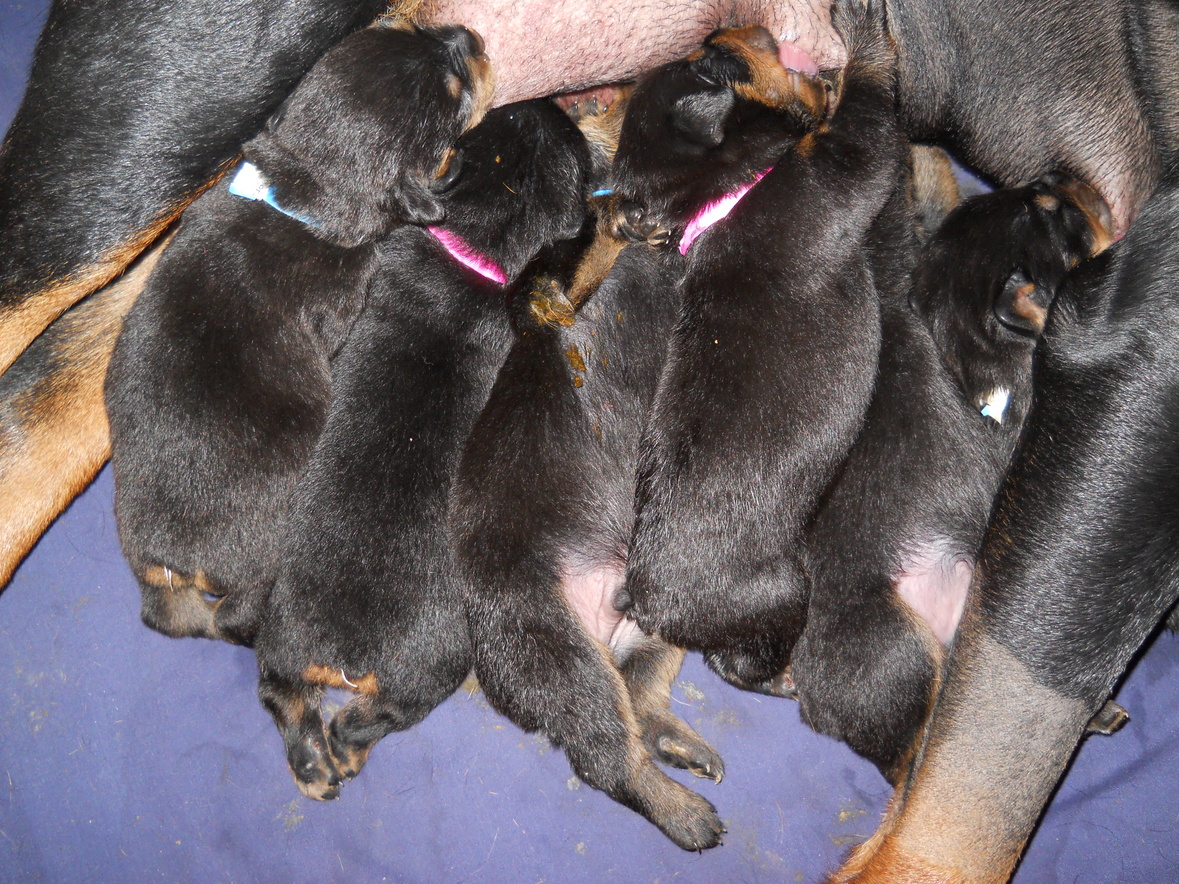 Look how small I am only a few hours old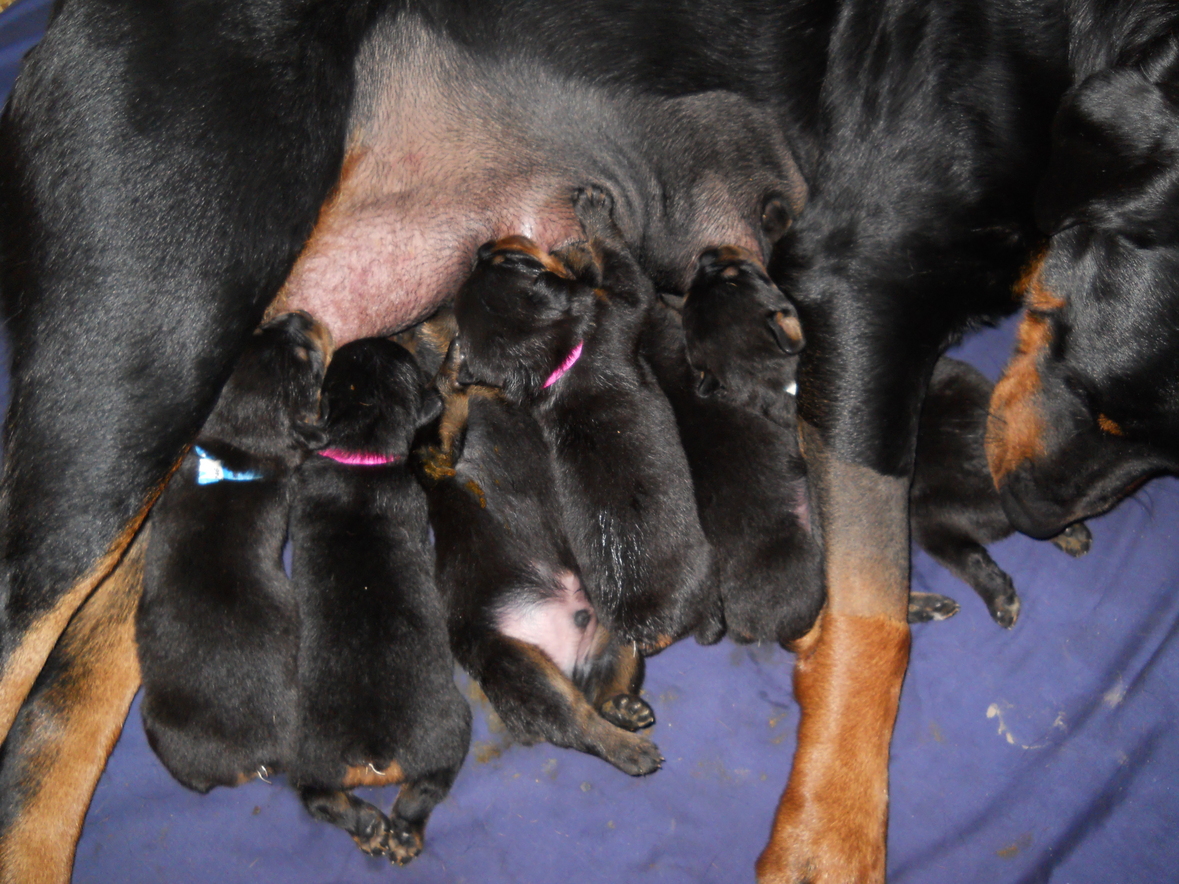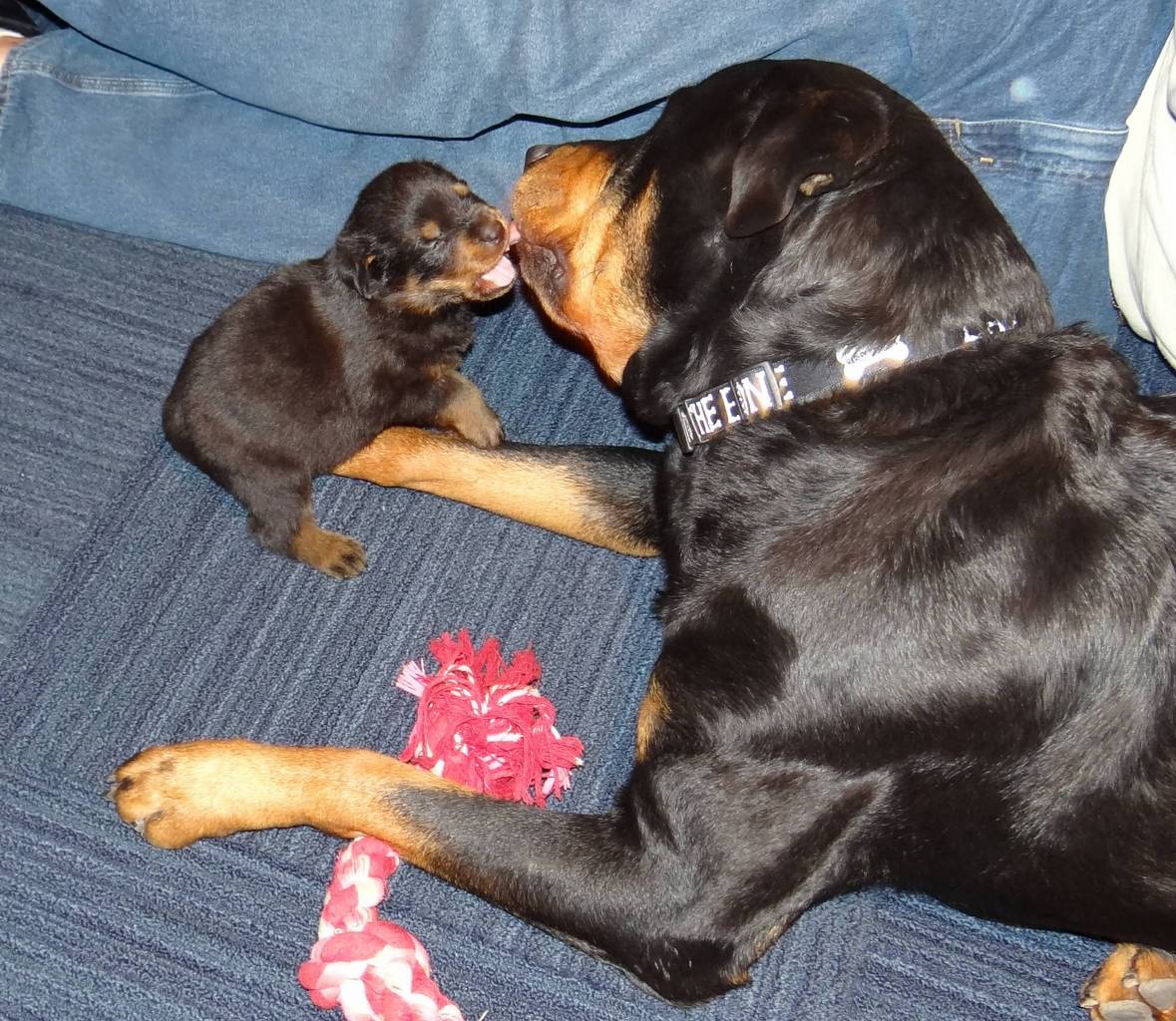 Weeman playing withhis baby brother...he is getting socialized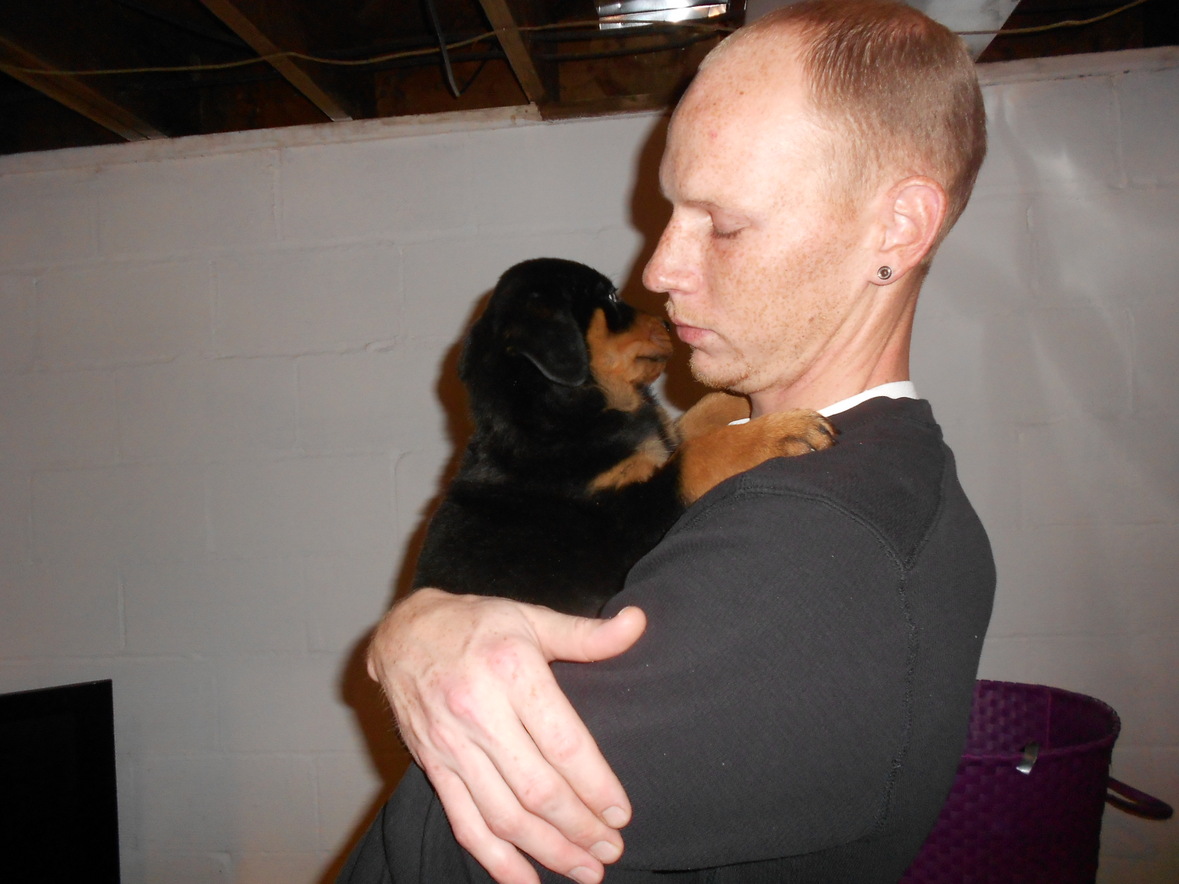 Kevin saying goodby to his baby girl Sunny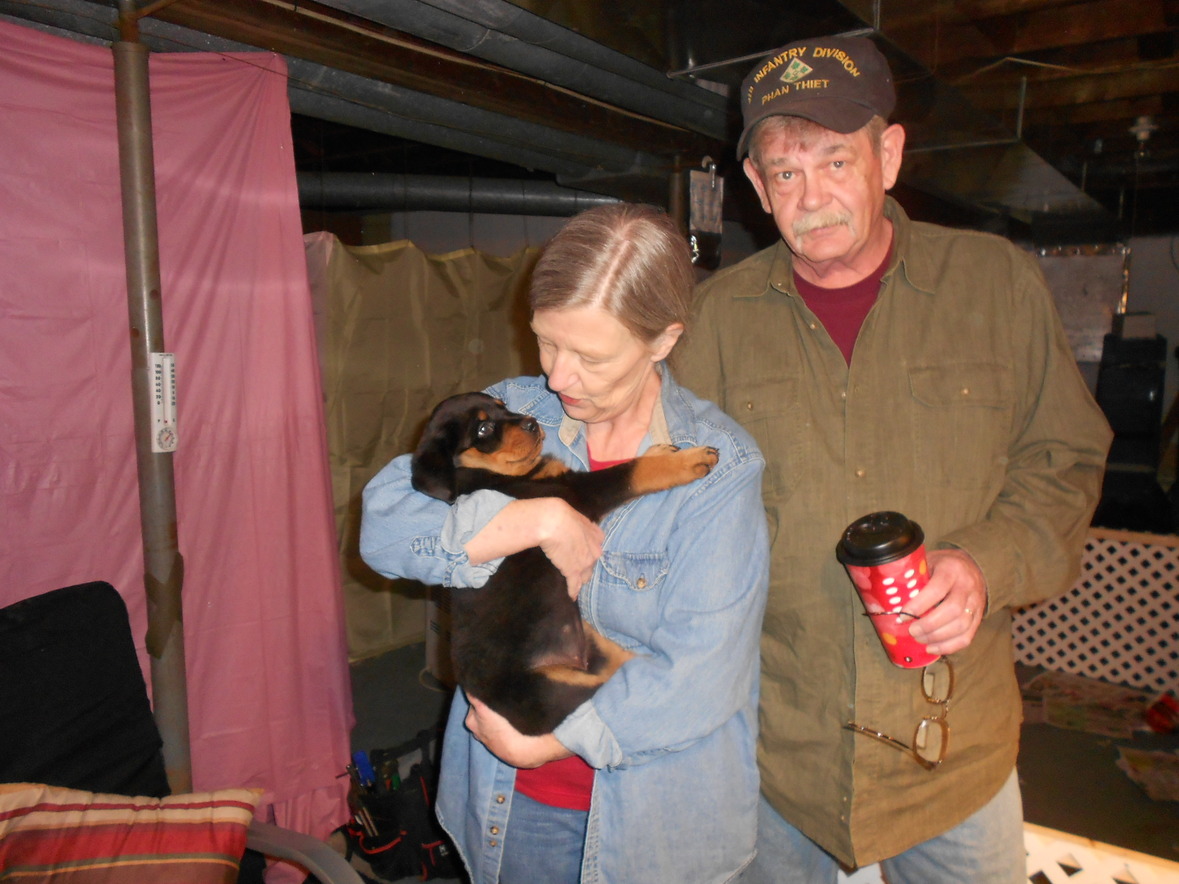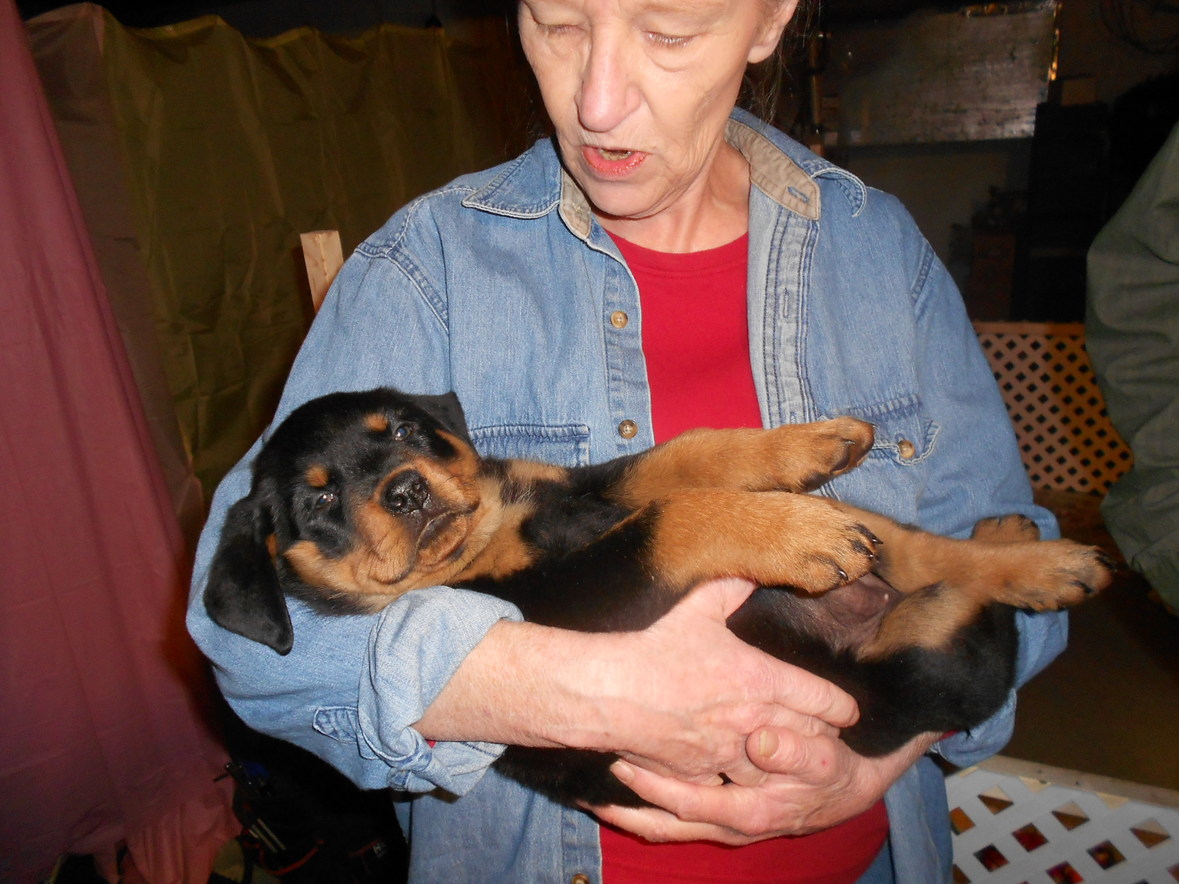 Sunny is so content in Martha's arms
Martha & Lee with Moose's daughter Sunny