Call..... us we are having puppies.... Litter will be here April 2016 with
Tessa & Axel

If you have questions please email me.. DO NOT LEAVE comments in the Guestbook I have no way of getting back to you does not show your email address at caroljby@gmail.com
​Thanks look forward to talking with you. Carol
Sorry to inform everyone we lost Tondrin our studd at the end of 2015. It was very hard to see him suffer. We had to put him down and loosing a family member is very difficult. It is still hard to talk about.
We are proud to add 2 additions to our clan. Zoie Teesha and Tondrins daughter gave birth to Tasha and we kept her and Killian was a male that Jeanette kept with Zoie. So we have Tasha to carry on the bloodline and she is the greatgrand child of Teesha & Tondrin. She has so many of Tondrins traits especially his laid back personality. She turns 2 on June 7th 2016. we also have Tessa will be 2 on May 16th. she is from a great bloodline out of PA.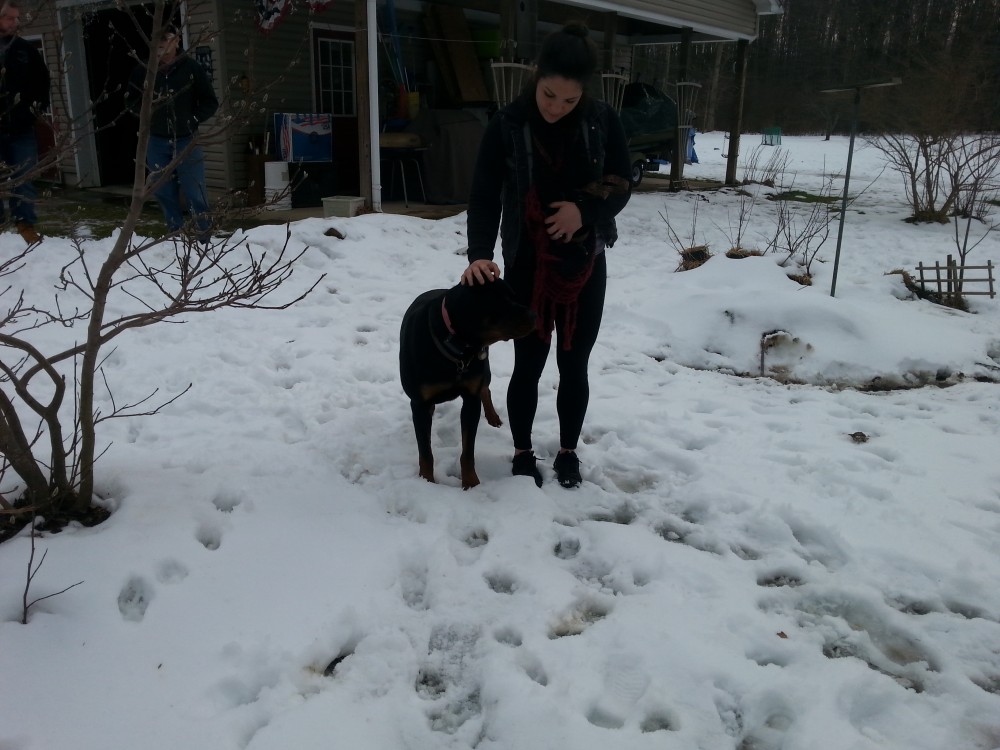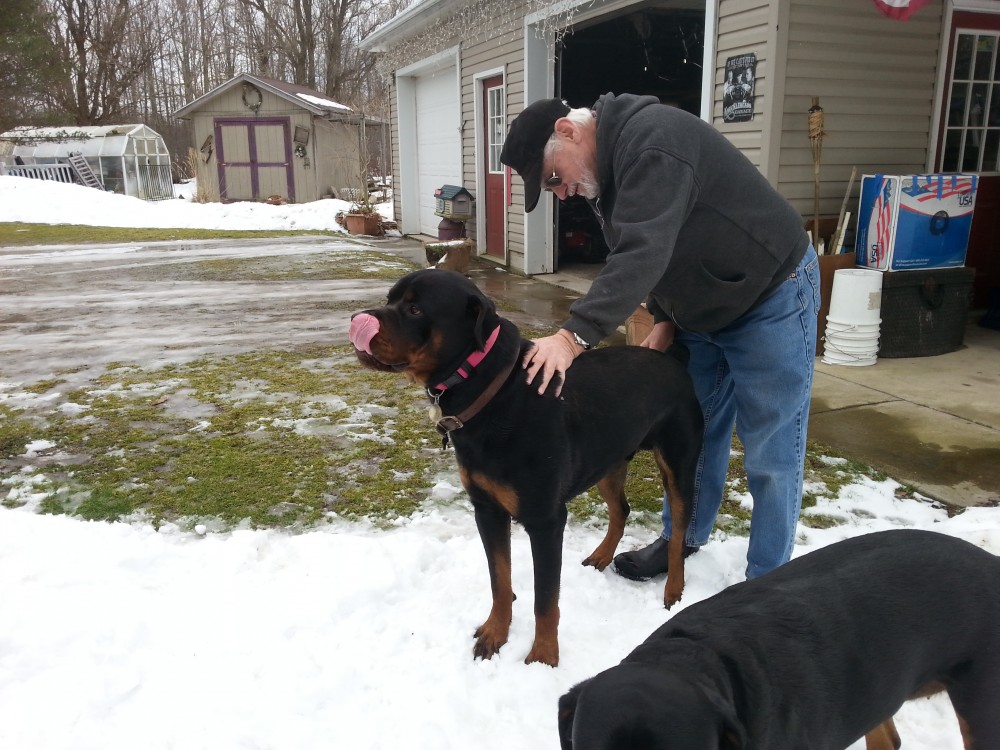 Axel visiting with his Momma Caroline

Axel visiting us meeting his new girlfriends
Tessa & Tasha in Jan 2016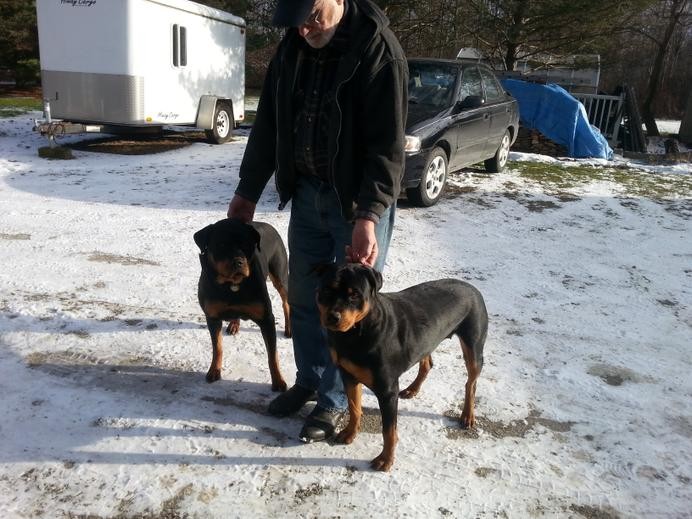 Tasha on left Tessa on right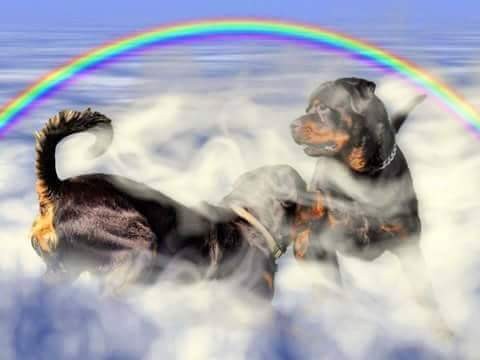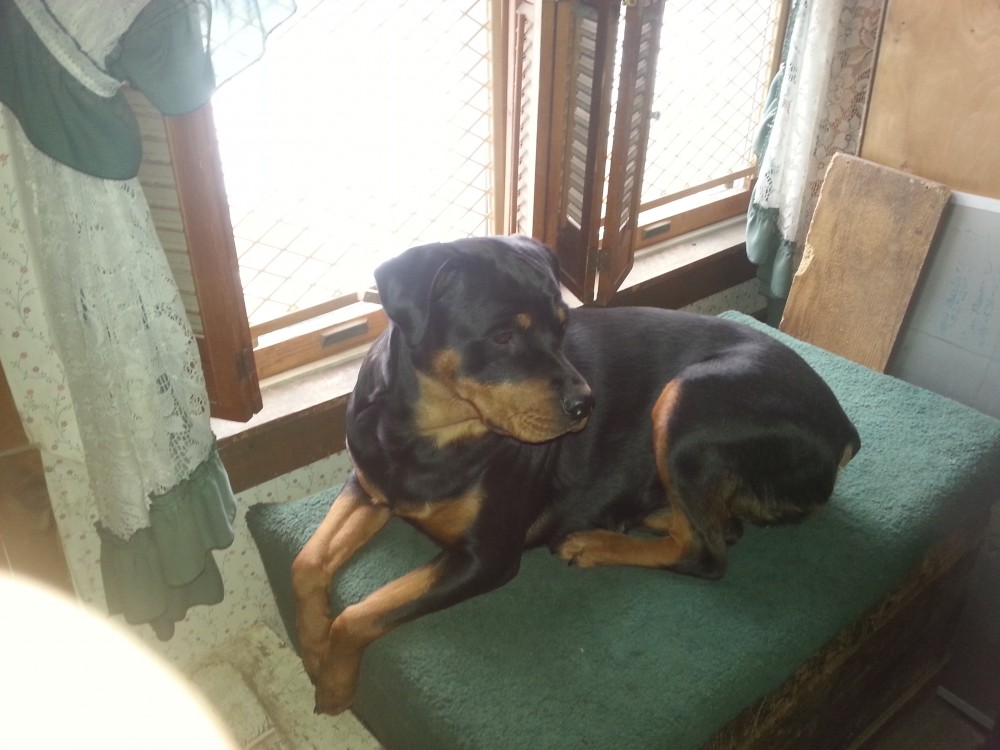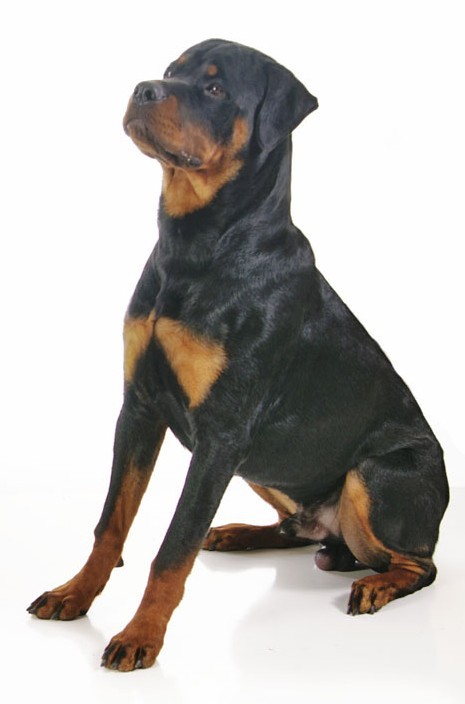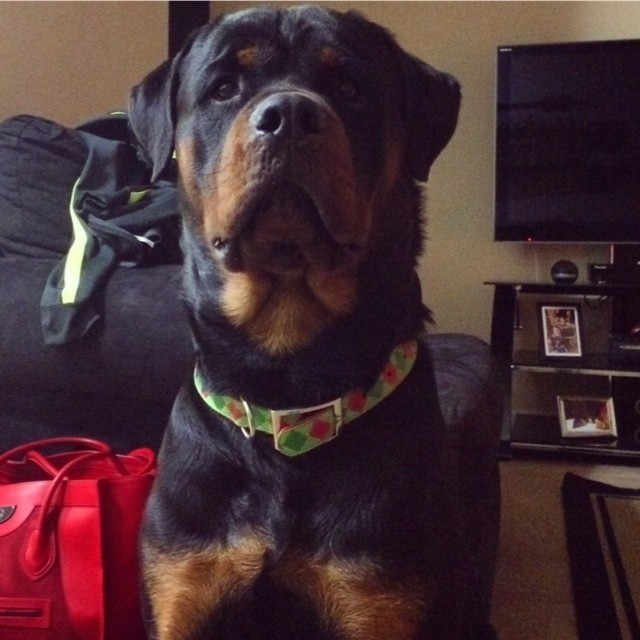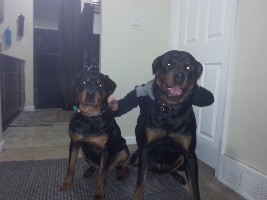 Tessa (right) Axel (left)
Day they mated Feb 15, 2016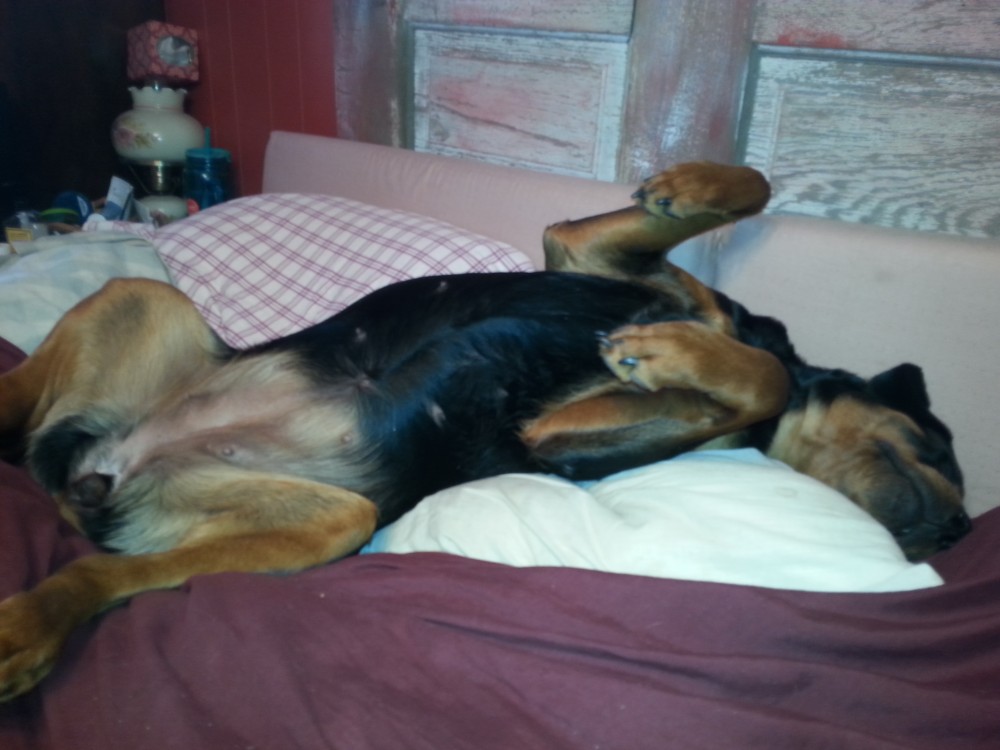 March 3, 2016 Its been 3 weeks since I was mated.Tessa says look Mom I am having puppies, my belly is swelling and I love to sleep on my pillow. (can I have my babies here?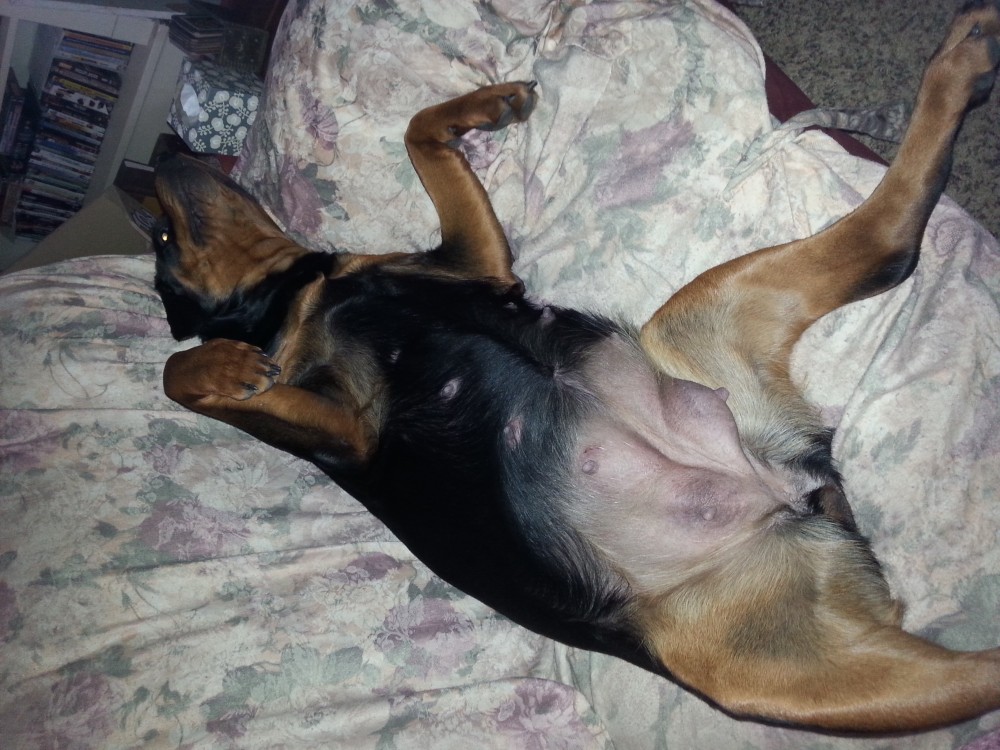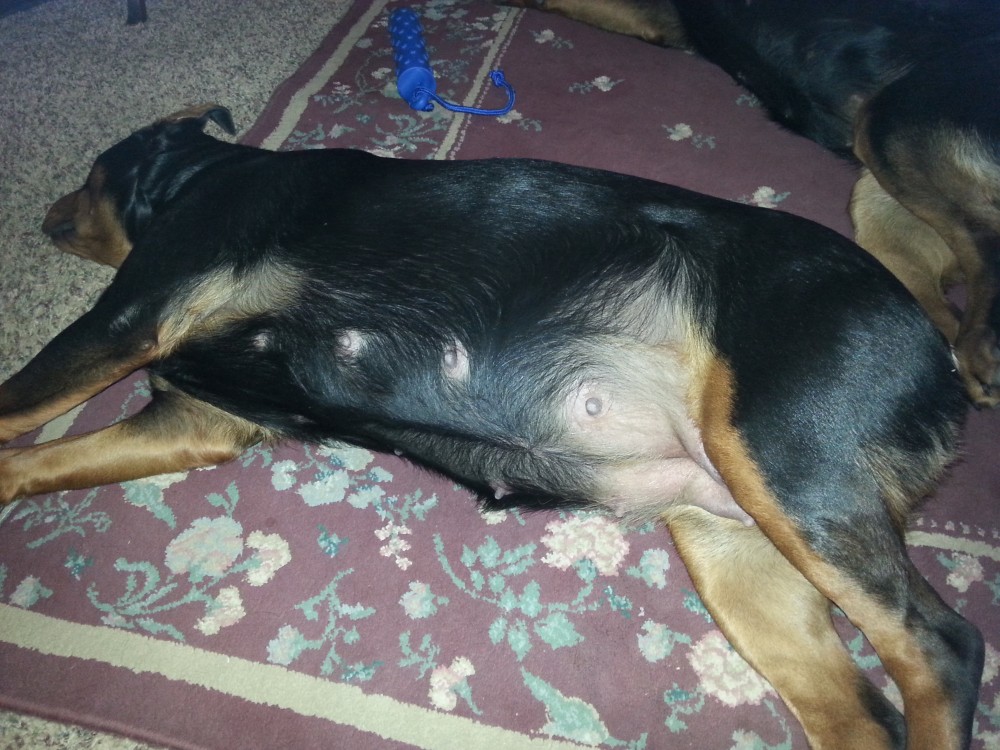 Tessa puppies are growing 3-28-2016
Look Mom my belly is growing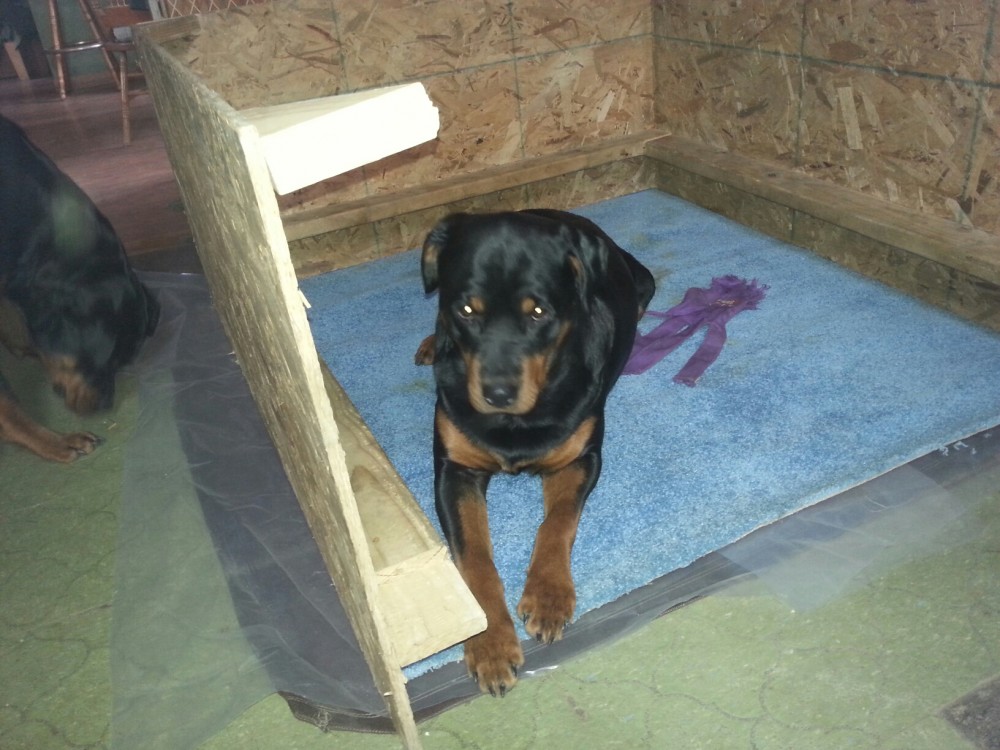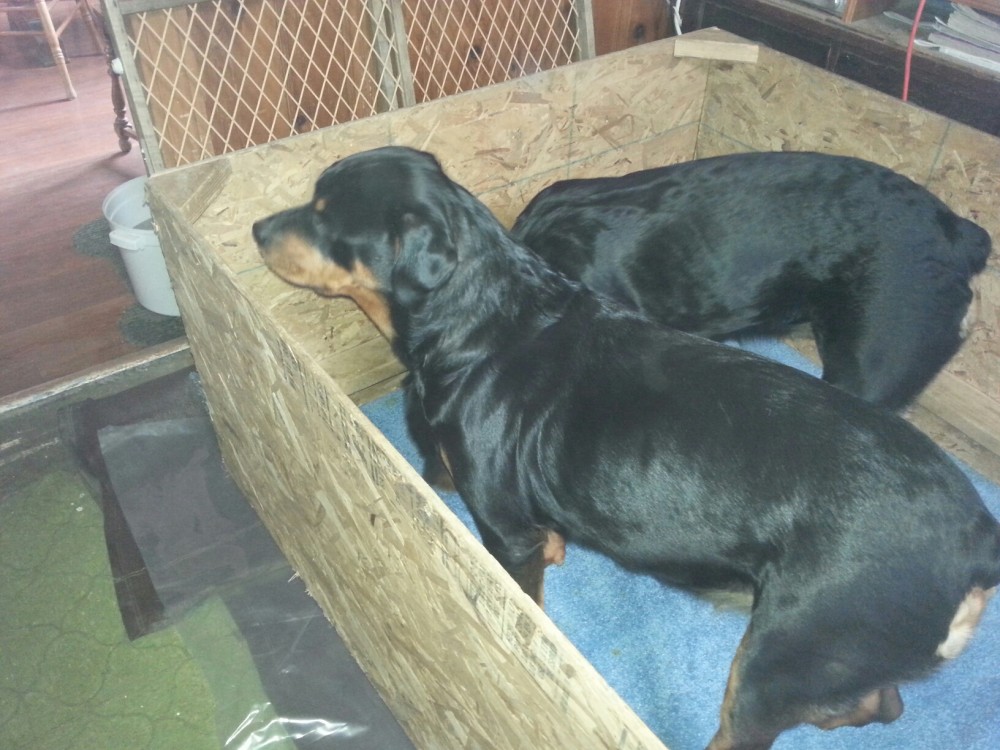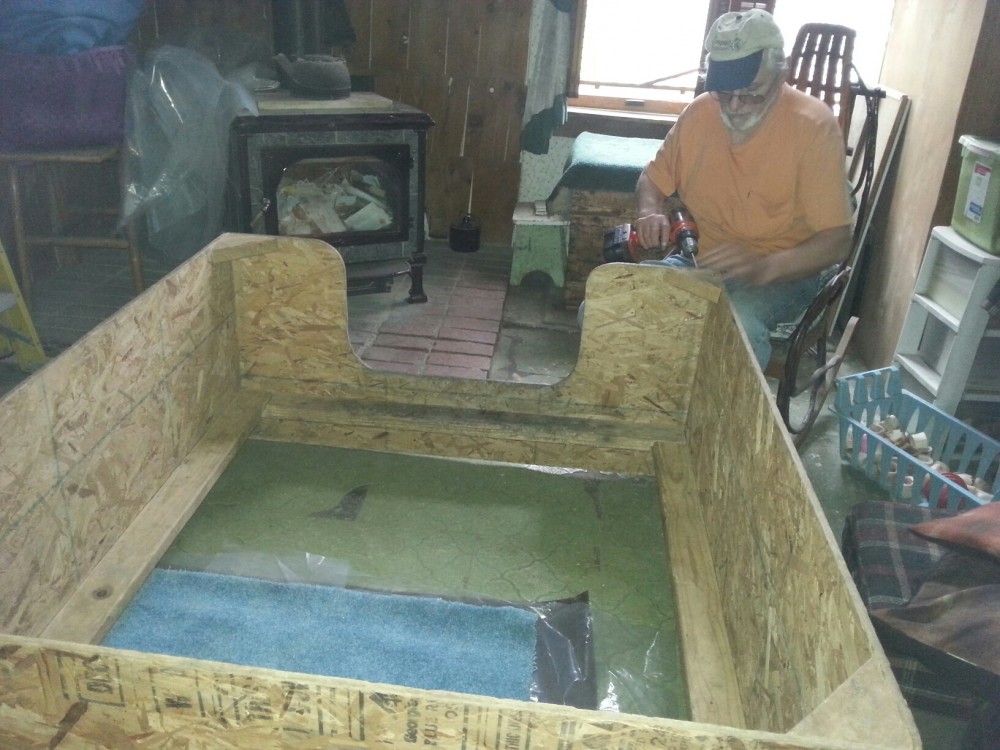 April 1st daddy putting up
​whelping box for pups. .
Tessa and her sister Tasha
​ checking out box April 1st​
Tessa says I can have my​ babies in here...​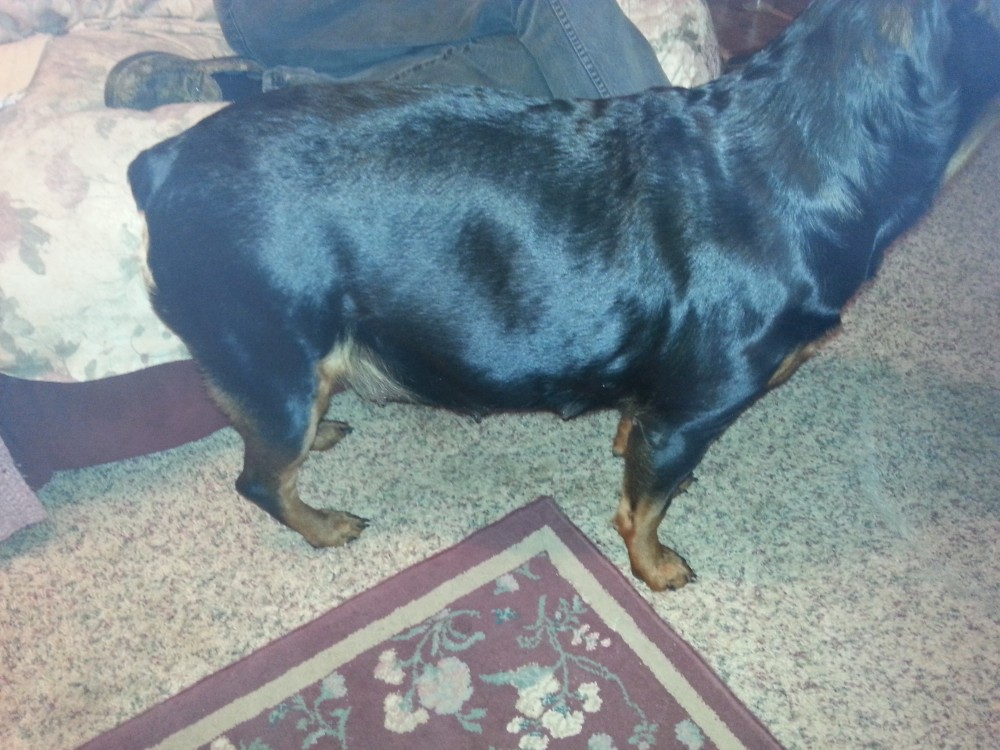 April 10,2016 I am ready next weekend
I am due around the 16th​
I am busting out at the sides.. I can hardly walk April 10 2016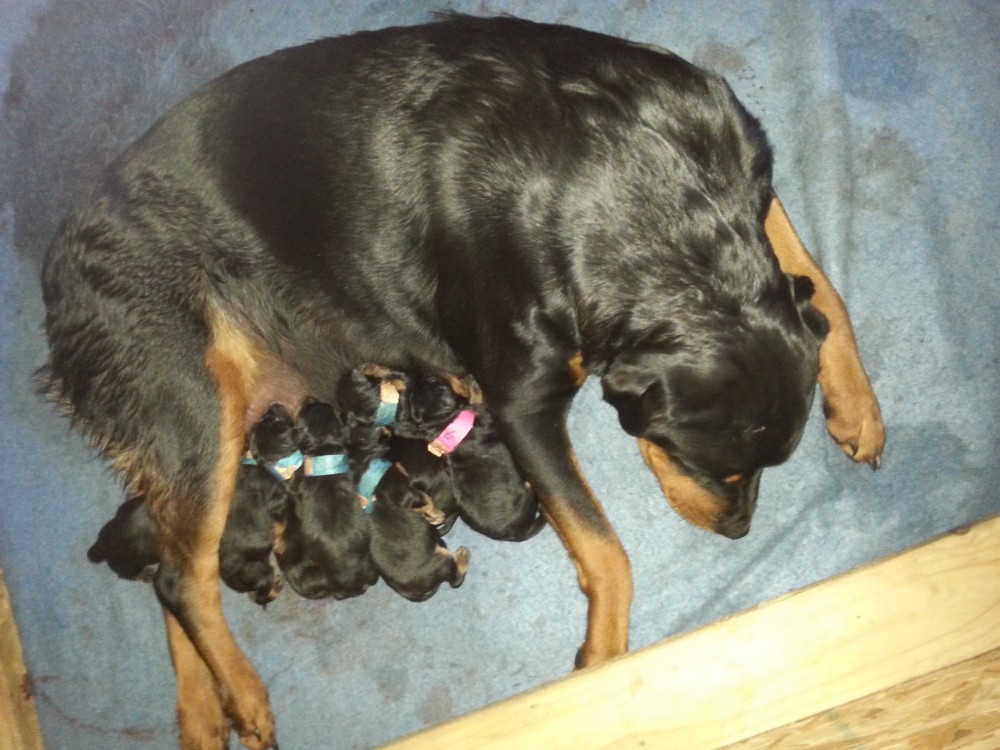 April 16, 2016 Tessa & Axel became the proud parents of puppies..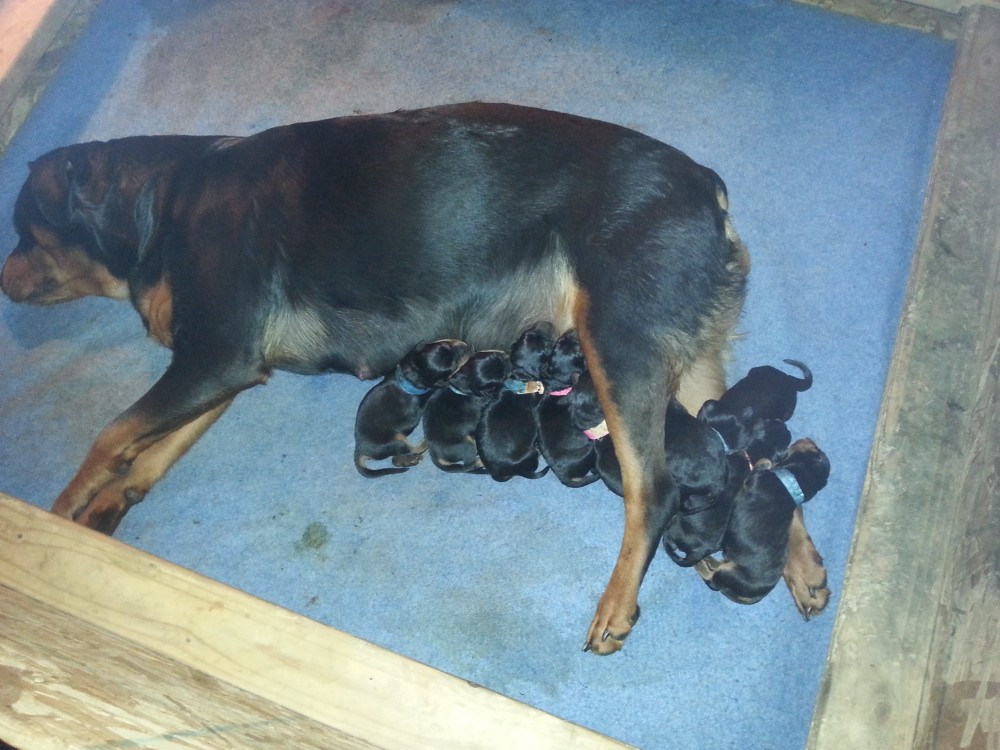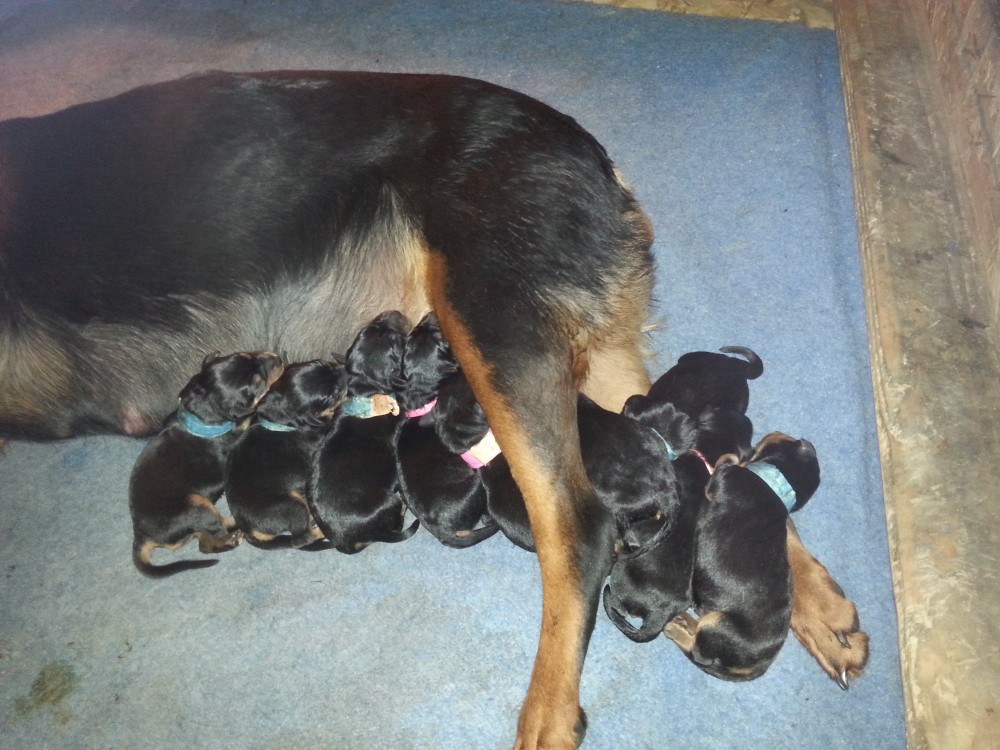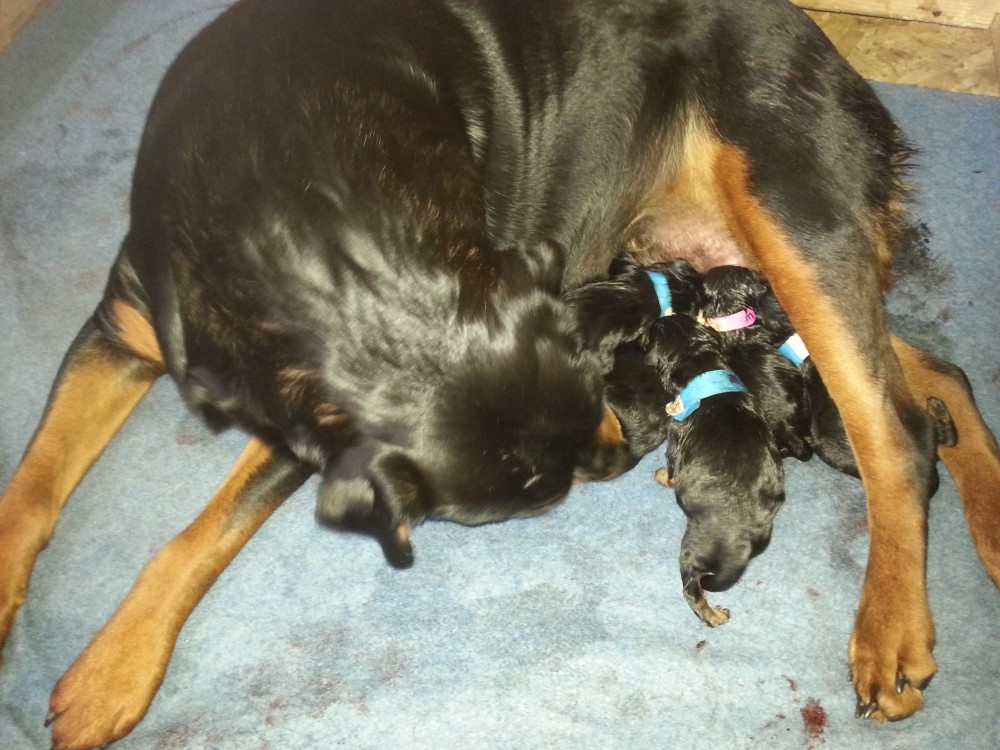 Tessa became a mommy today and she had 6 boys and 3 girls. .She had a very quick delivery she started at 9 am and ended with her last puppy at 1:30 pm She is such a great mom and babies are warm and cozy. Now we have to watch them 24/7 to make sure getting milk and growing and that she does not roll on one and suffocate it. I will call everyone in a week.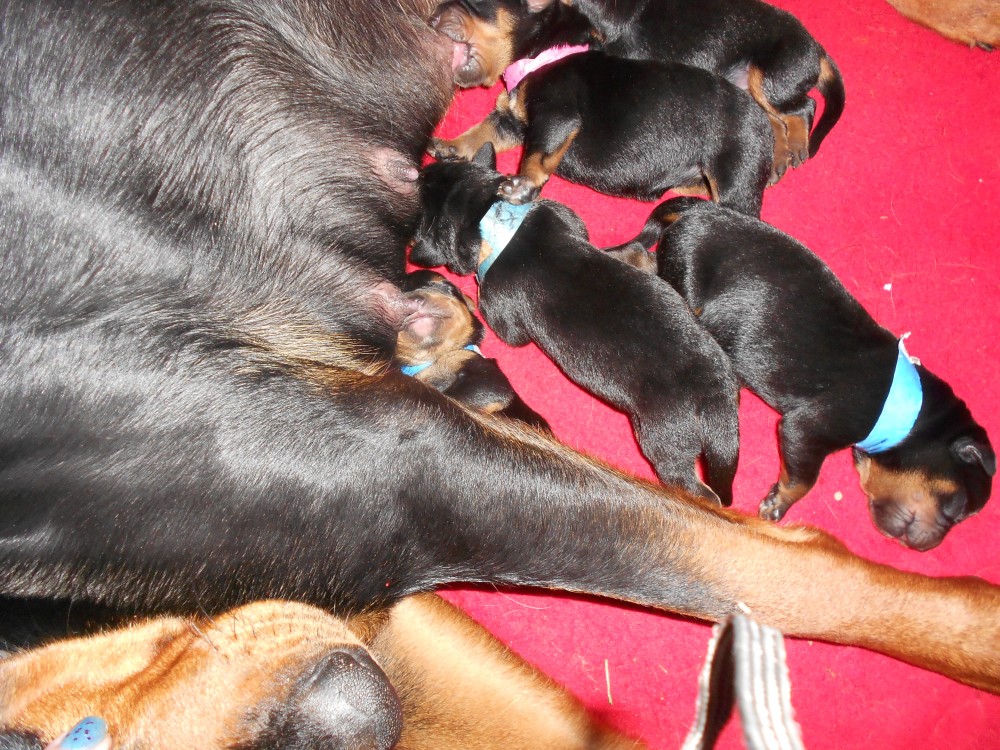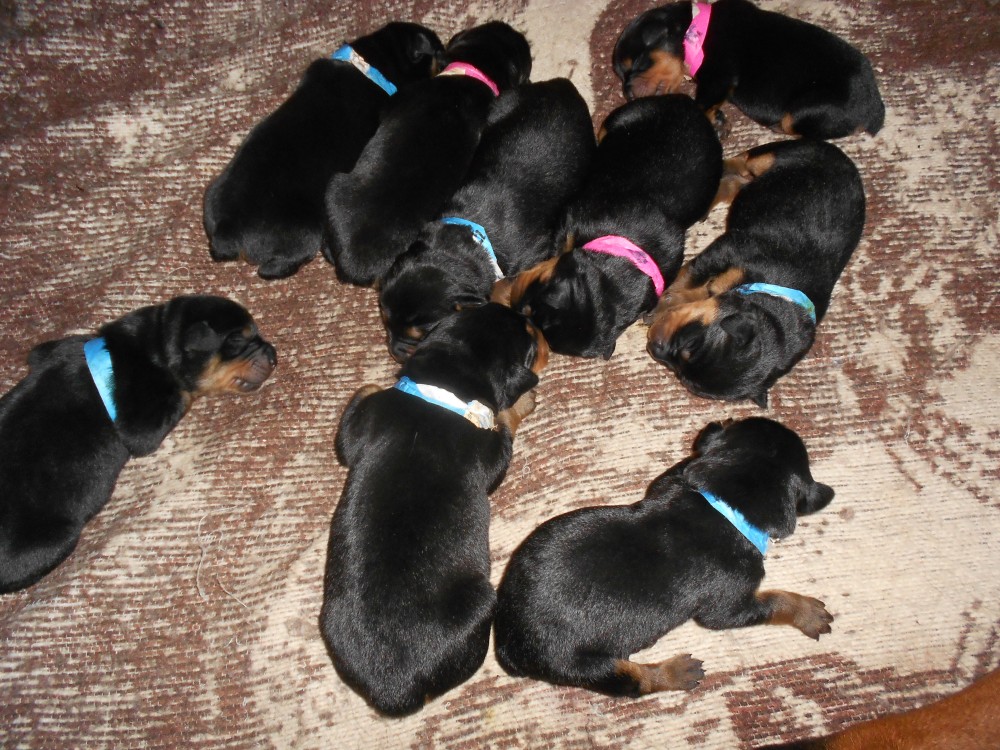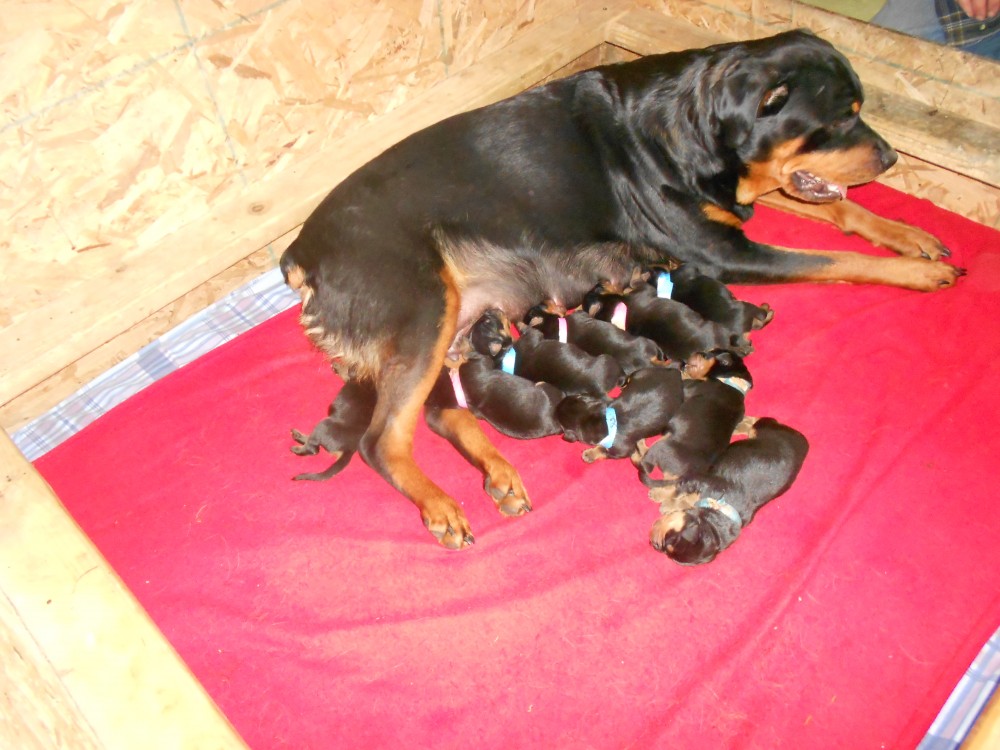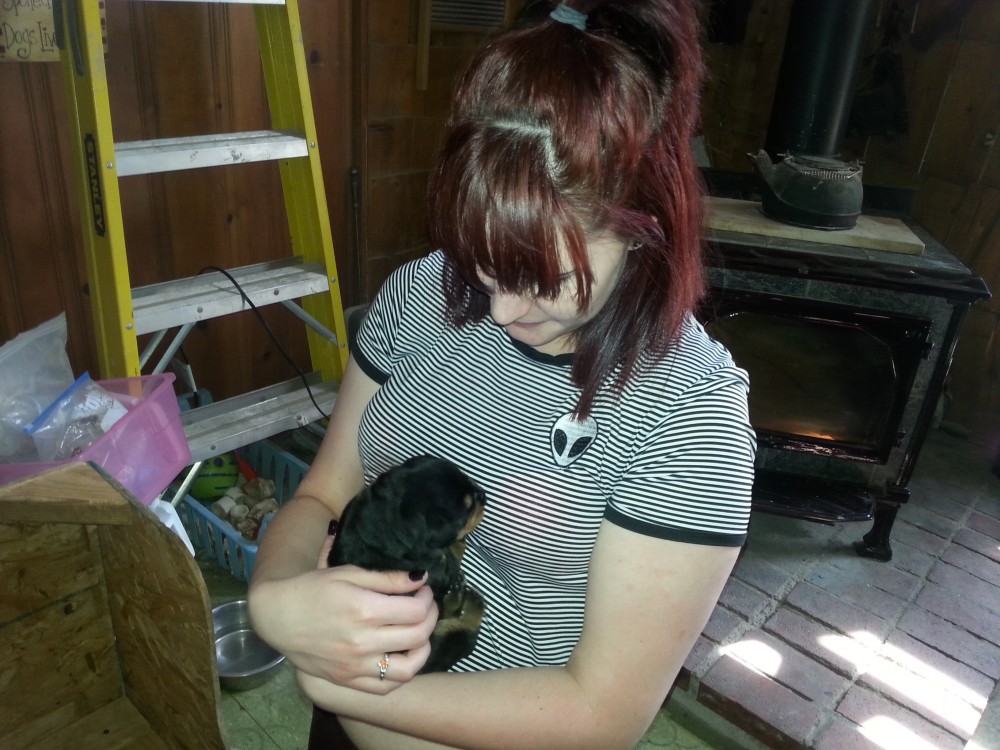 Grandkids starting their socializing.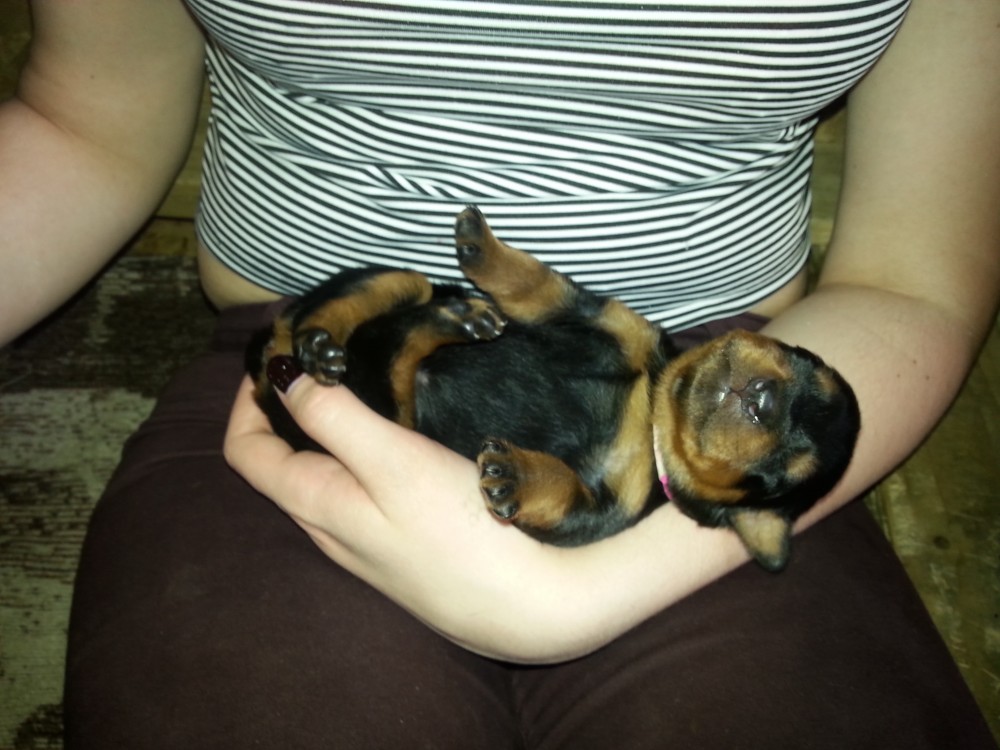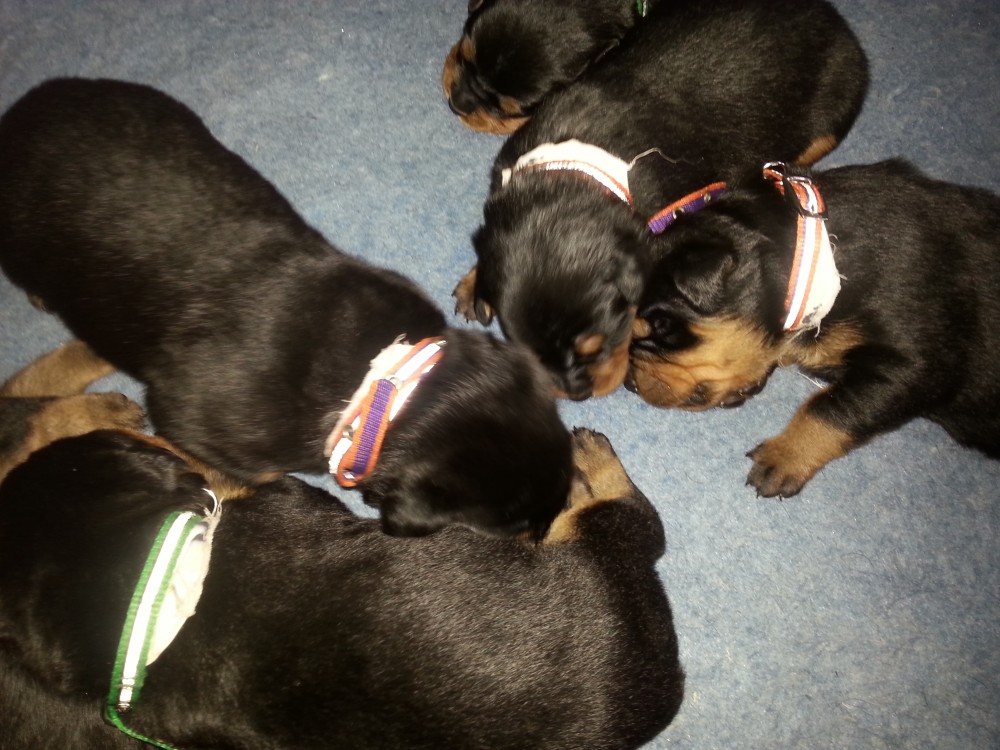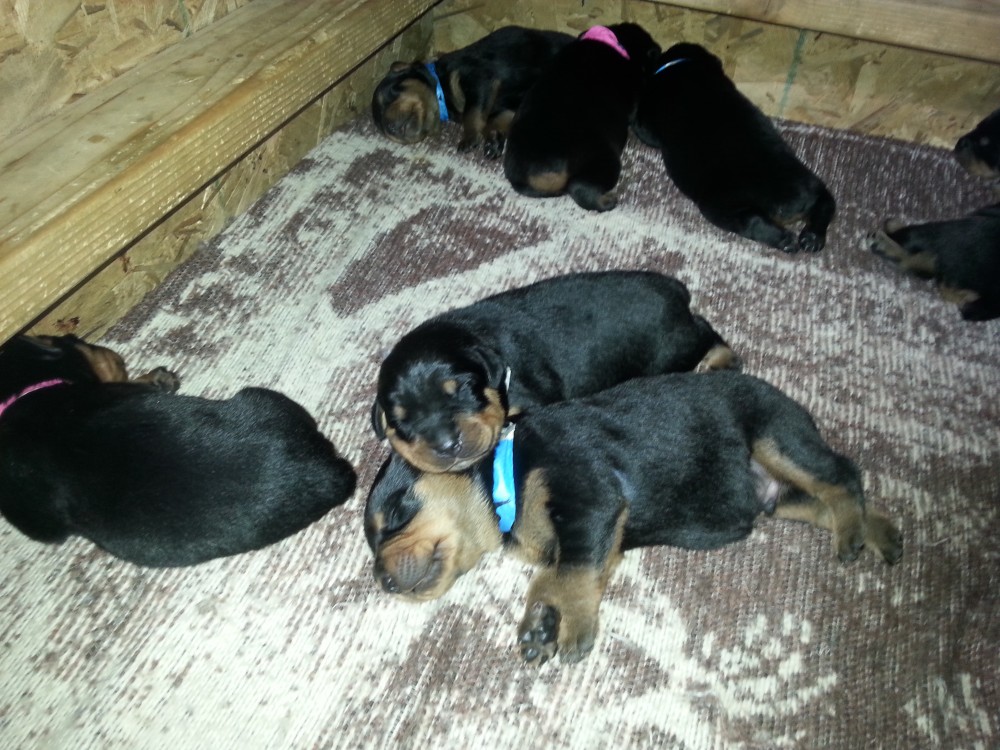 We will be 2 weeks old sat look how we are growing .... too fast...
Click on Sign Guestbook to type message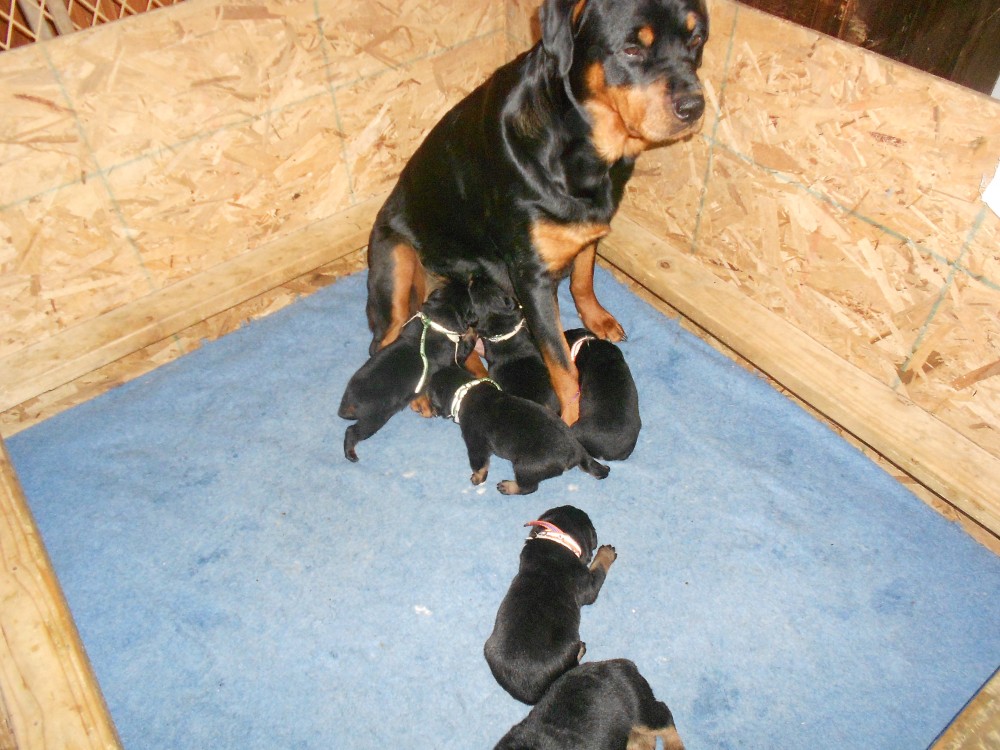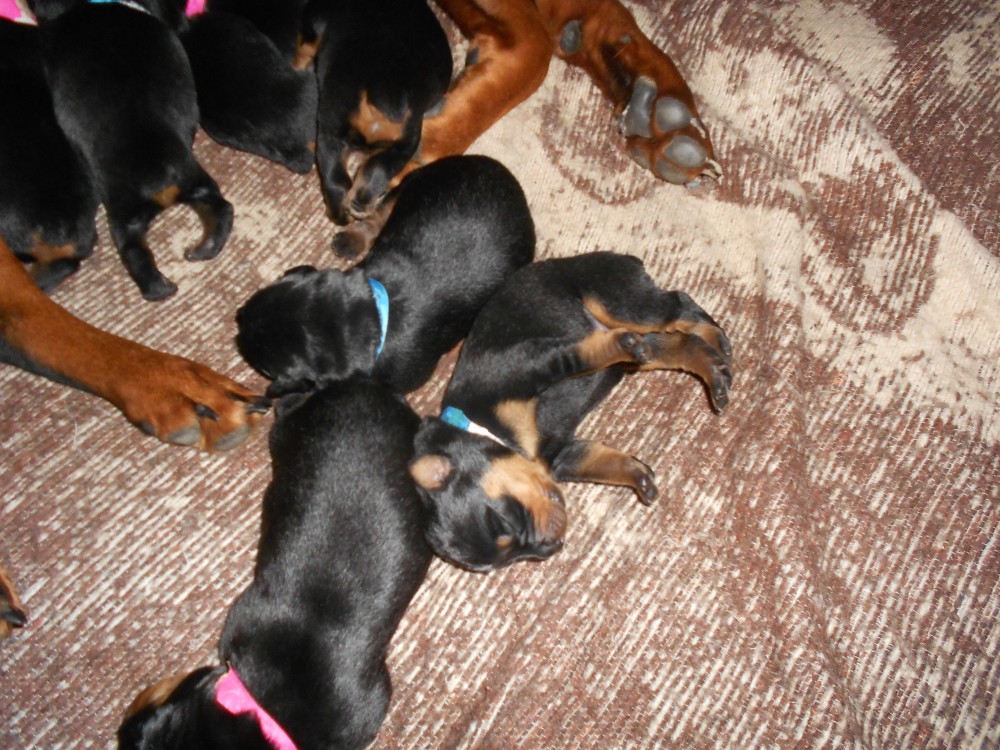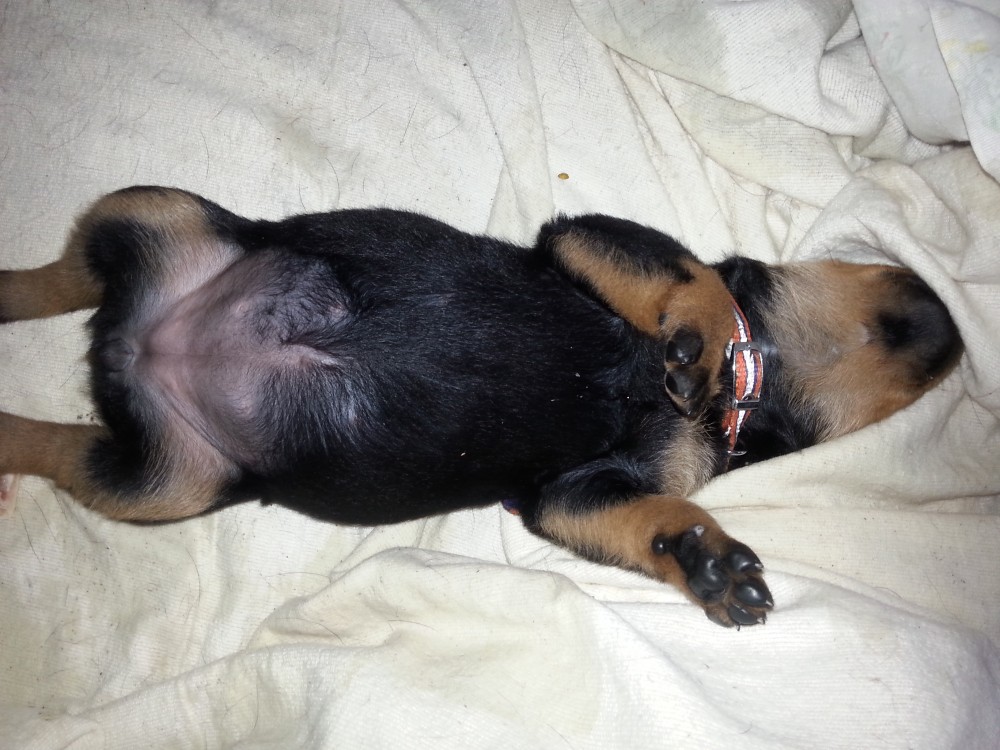 Momma doesn't want to lay down.
My belly is full...zonked out while my bedding is being changed..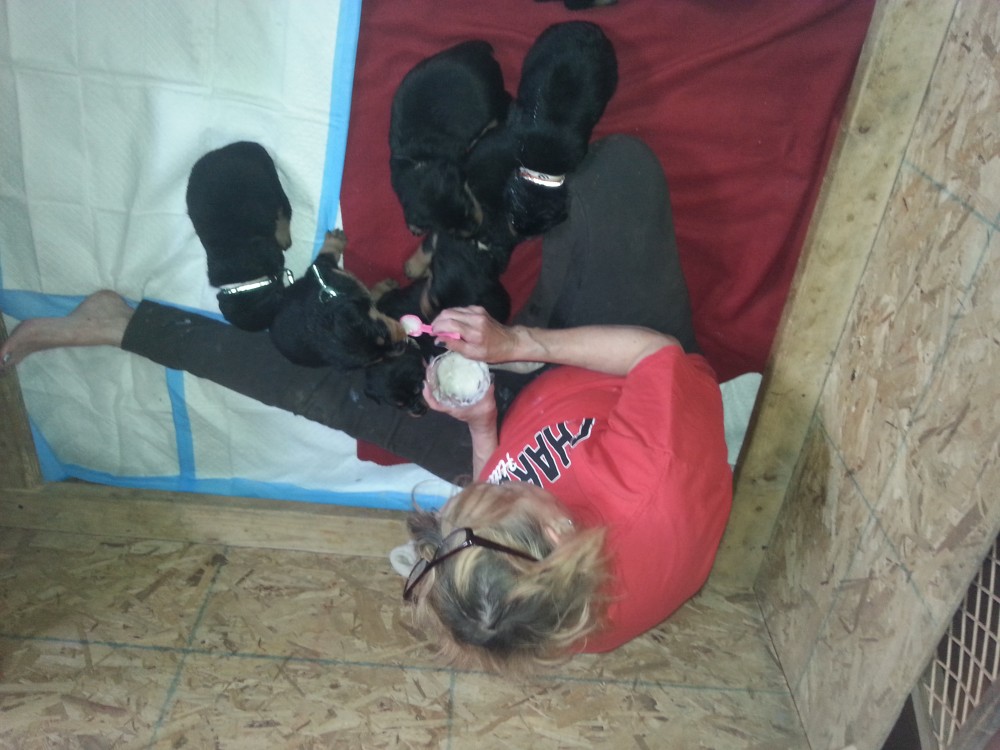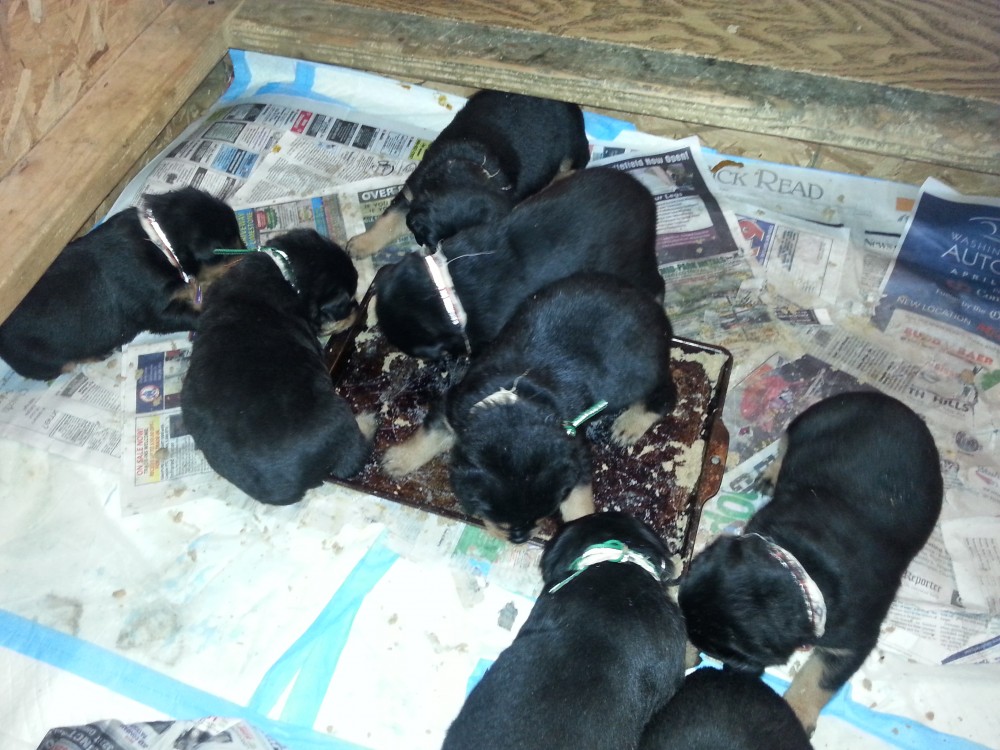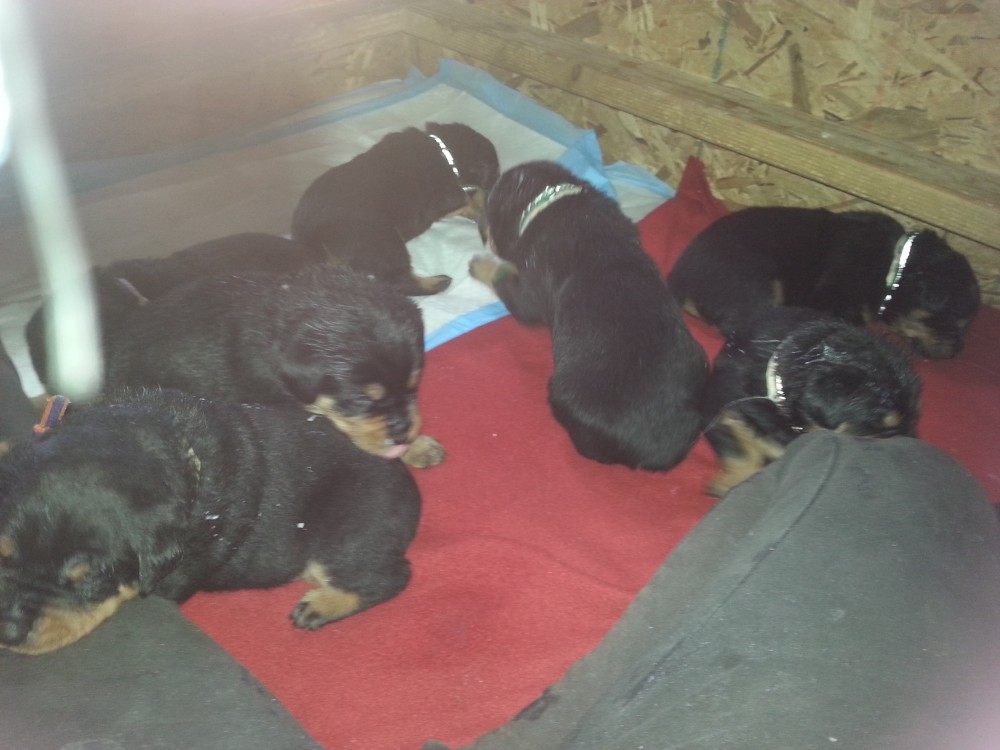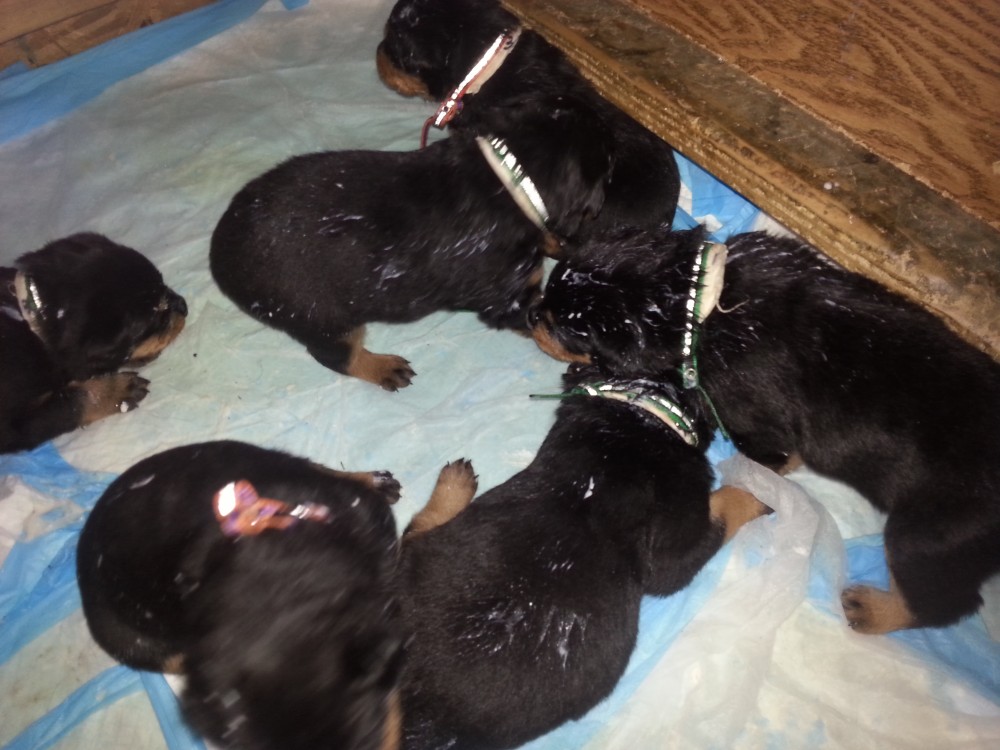 Spoon fed rice cereal & milk
we are 3 weeks old and eating mush
puppy chow.​
3 weeks old and how we are growing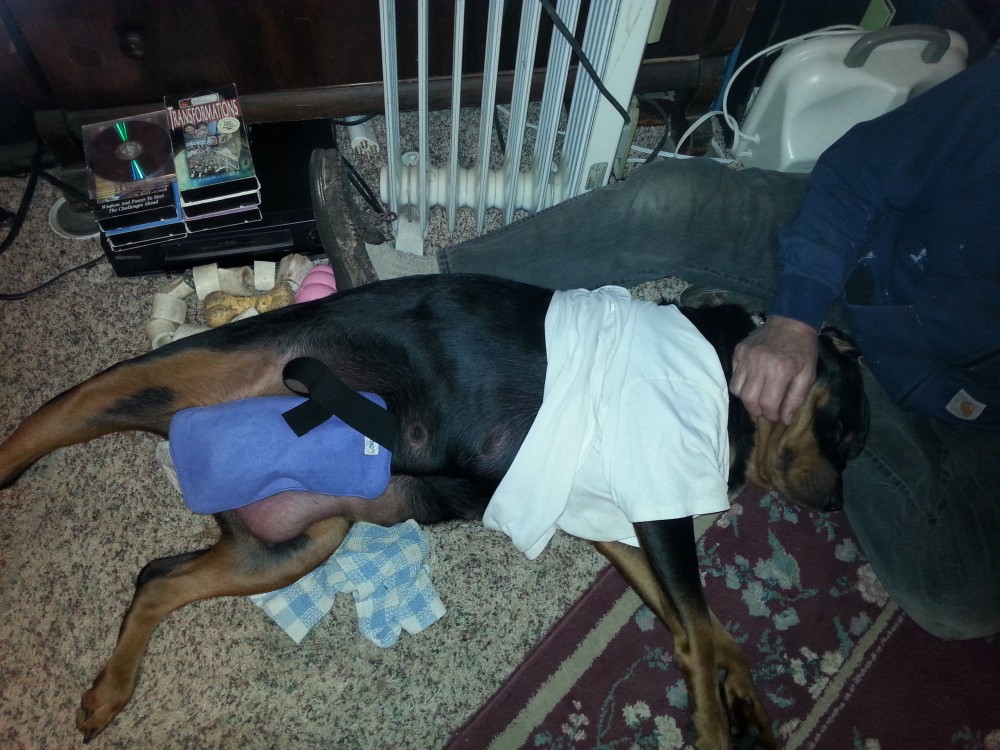 Momma Tessa getting pampered her milk duct swelled up.
Licking the food off each other after making a mess...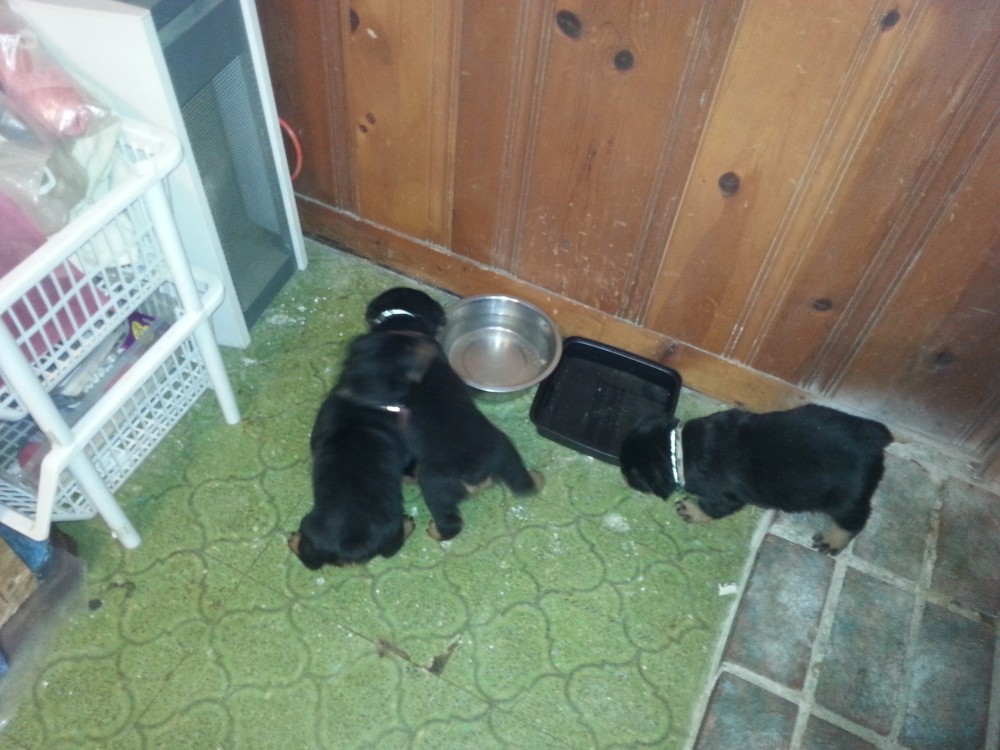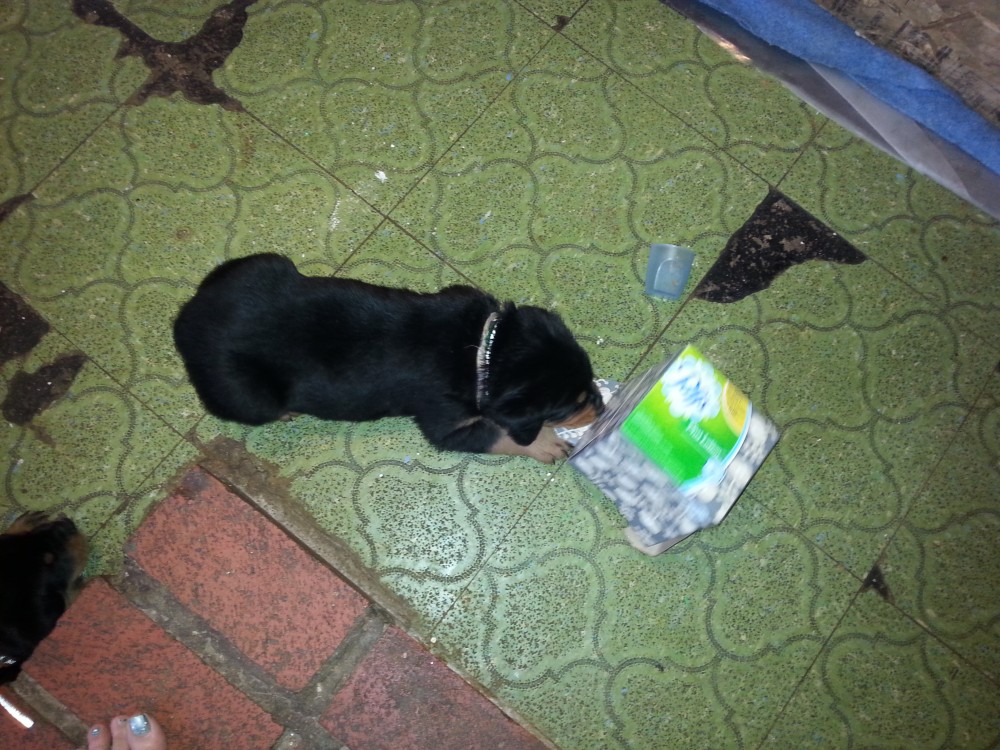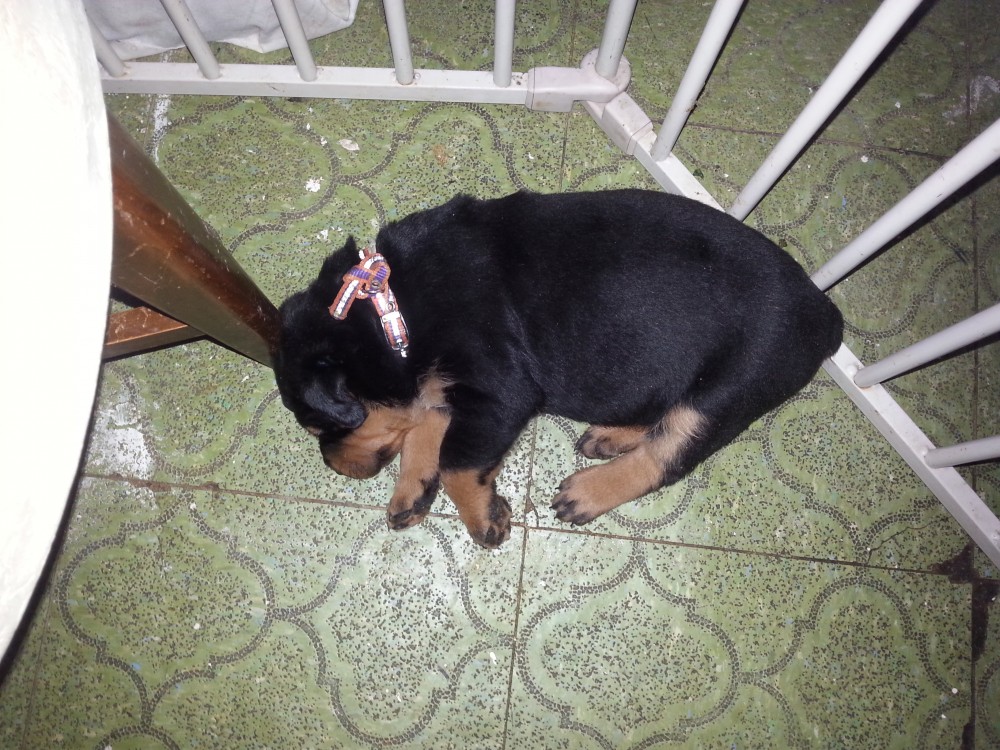 playing tug a war with a towel
May 11 2016​
Puppies drinking out of water bowls 4 weeks old on sat. May. 14th
Tired from eating too much.. May 11 2016
Puppies starting to grab things with their mouth.
May 11 2016​
finally got a video to work 2 weeks old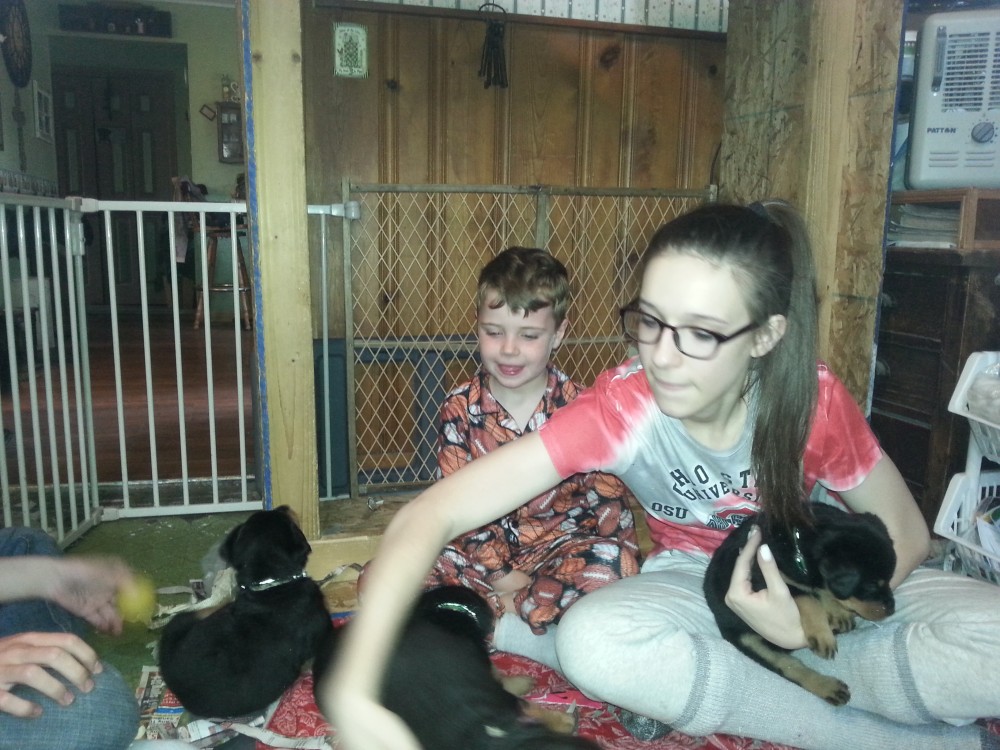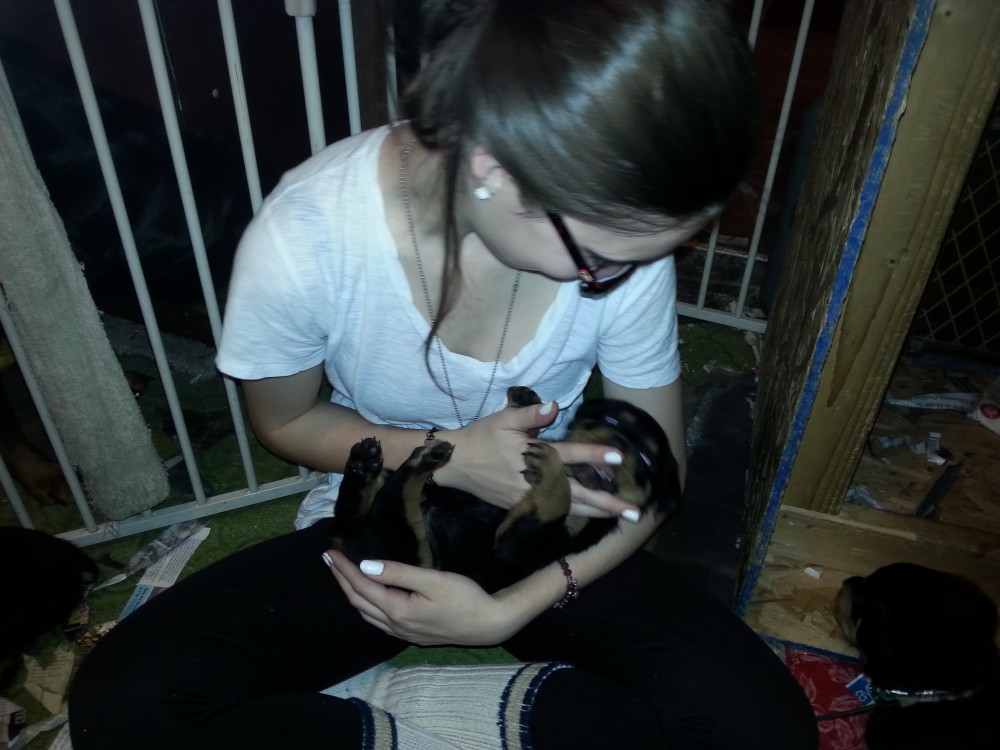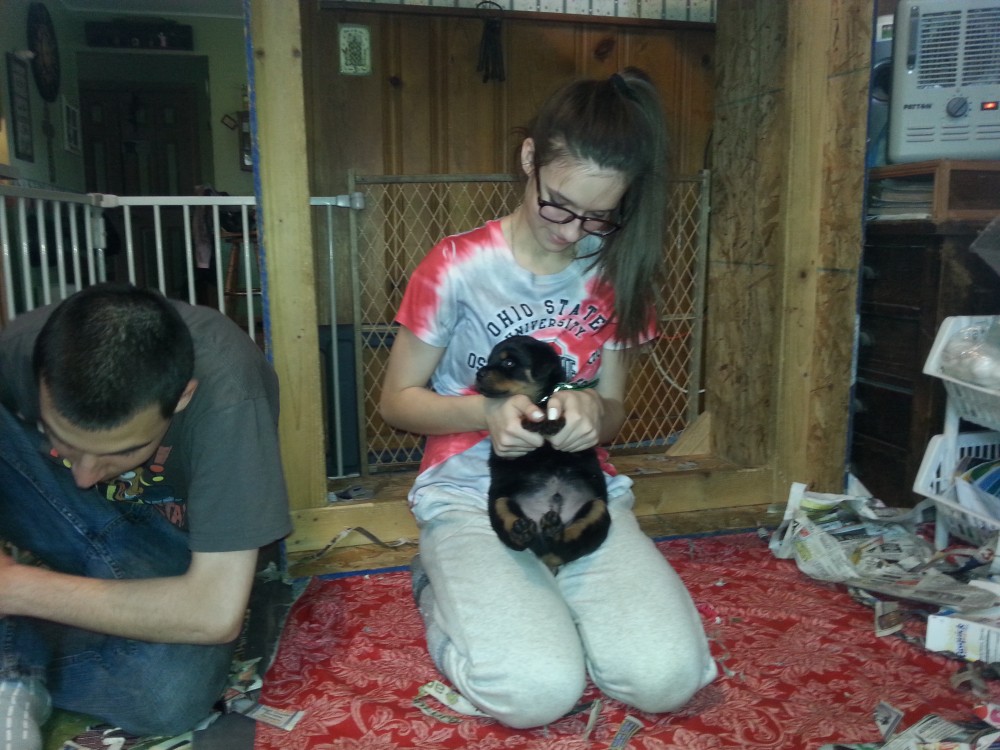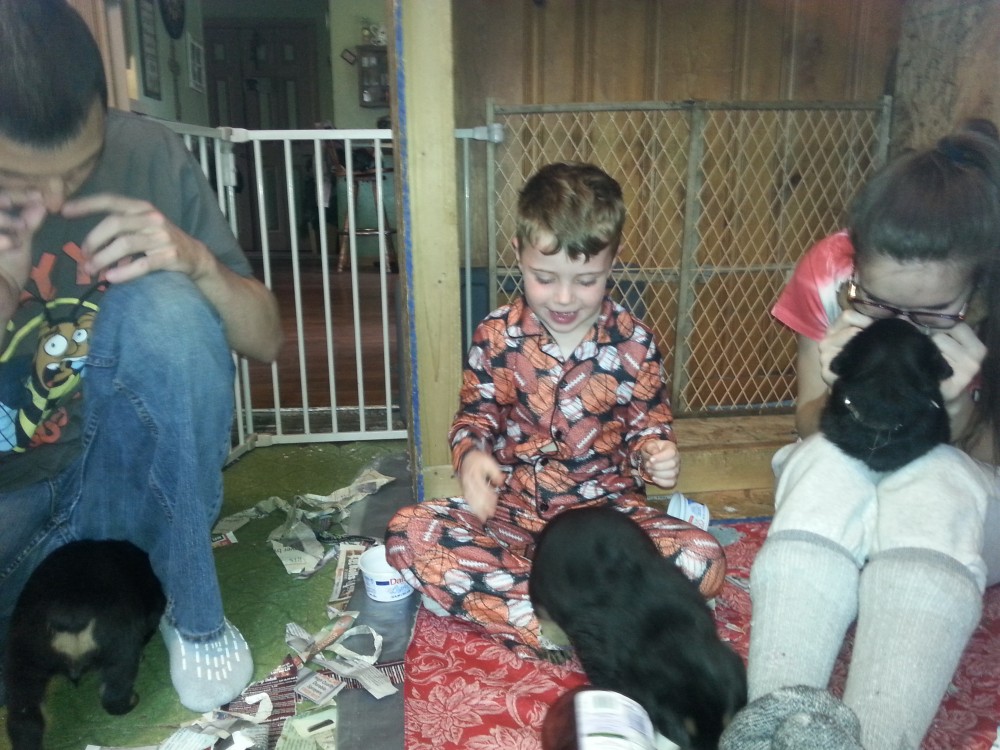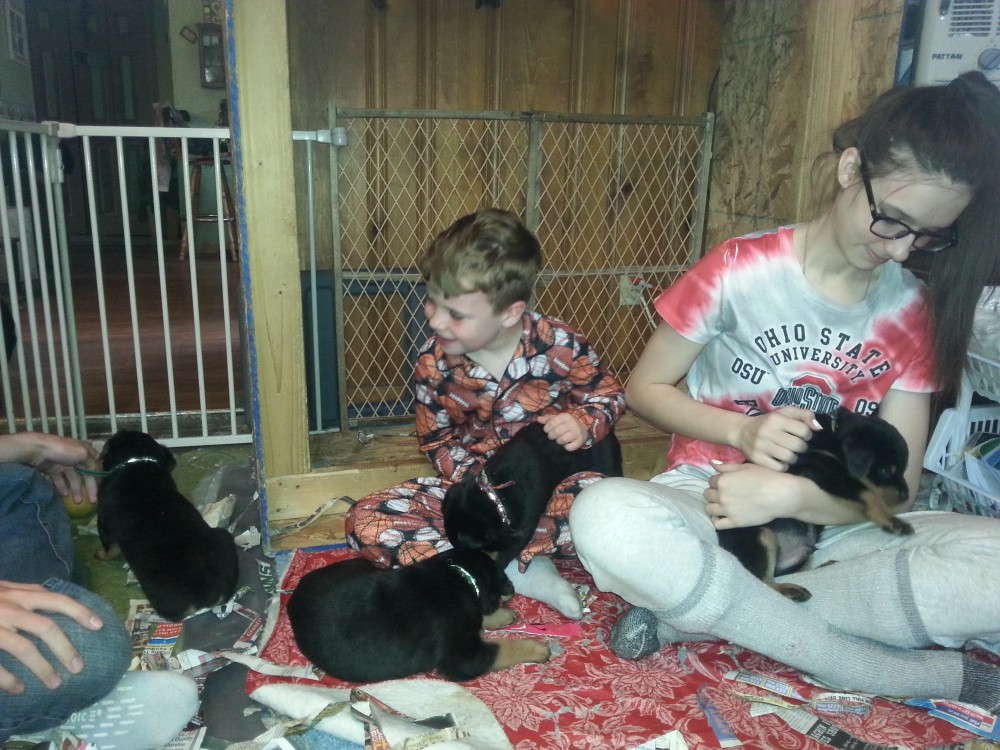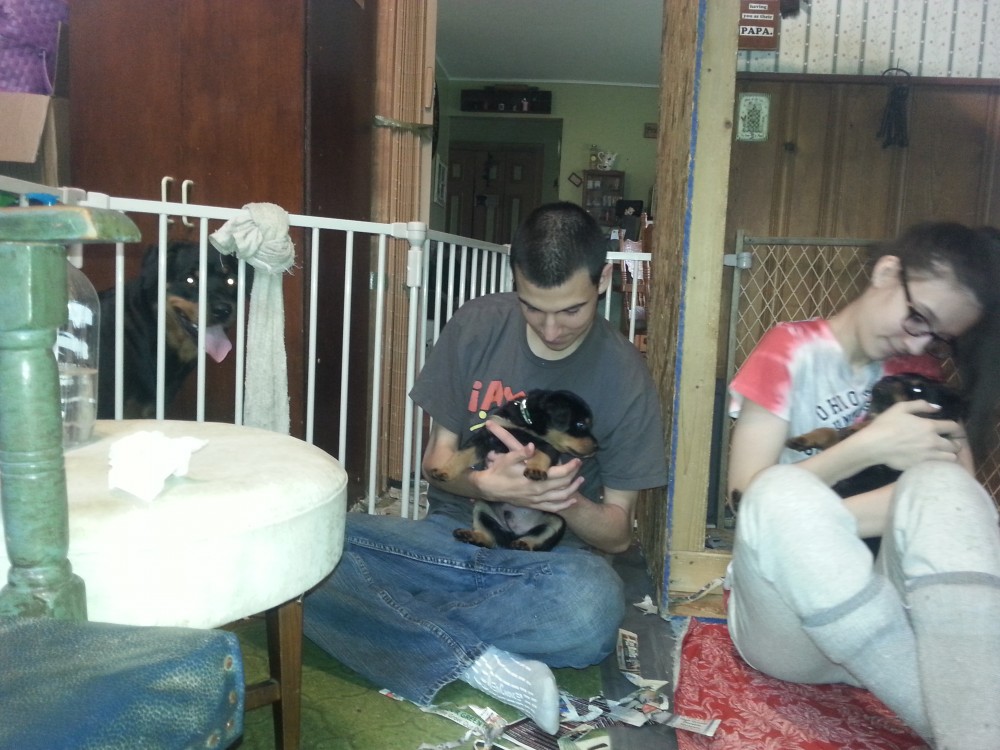 Puppies 5 weeks old today grandson Ben came to play with puppies with Jaime & Dustin
Puppies are 5 weeks old today sat May 21st 2016 getting socialized....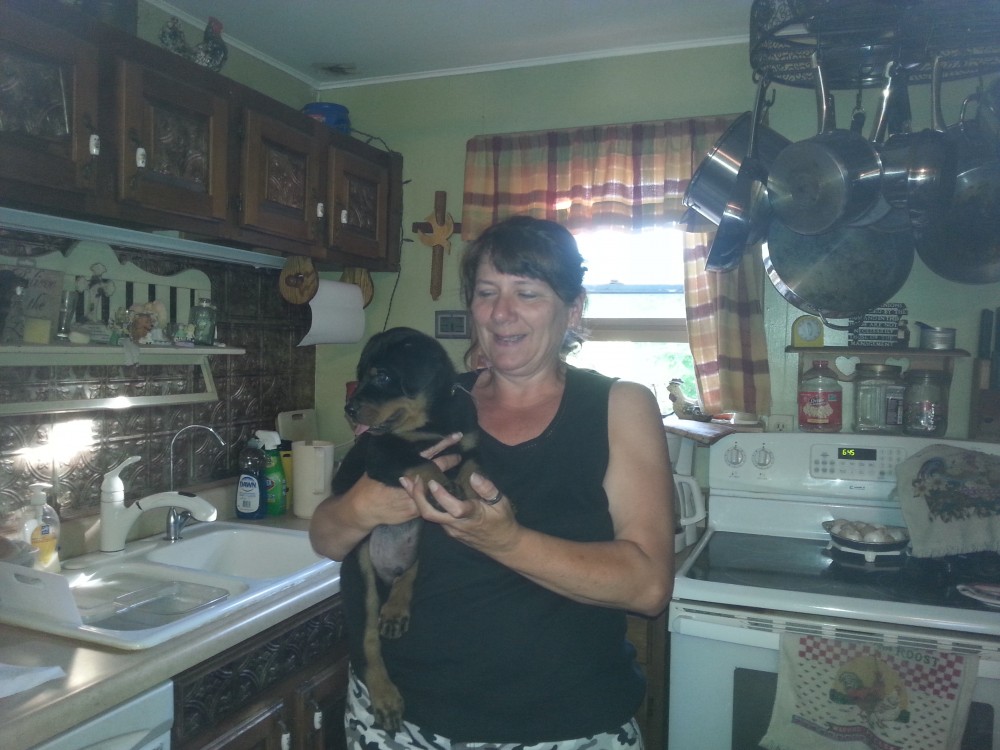 New Owners of puppies from this litter.. All went to great homes at 7 1/2
weeks old....​